Wind damage to asphalt composition shingles is defined as:
Displaced shingles or shingle tabs.
Creased or fractured shingles or shingle tabs usually found at the top of the shingle exposure.
Examples of wind damage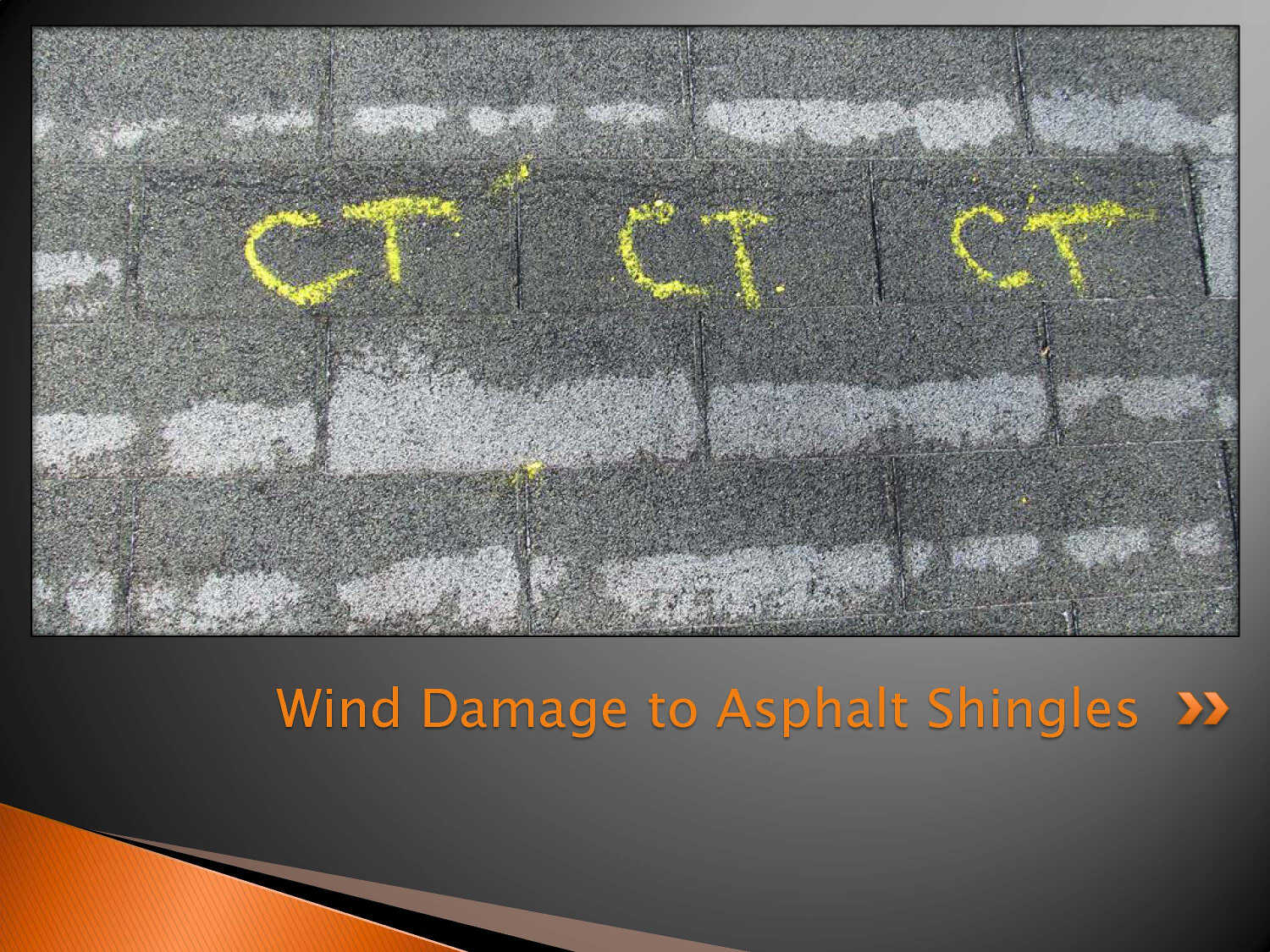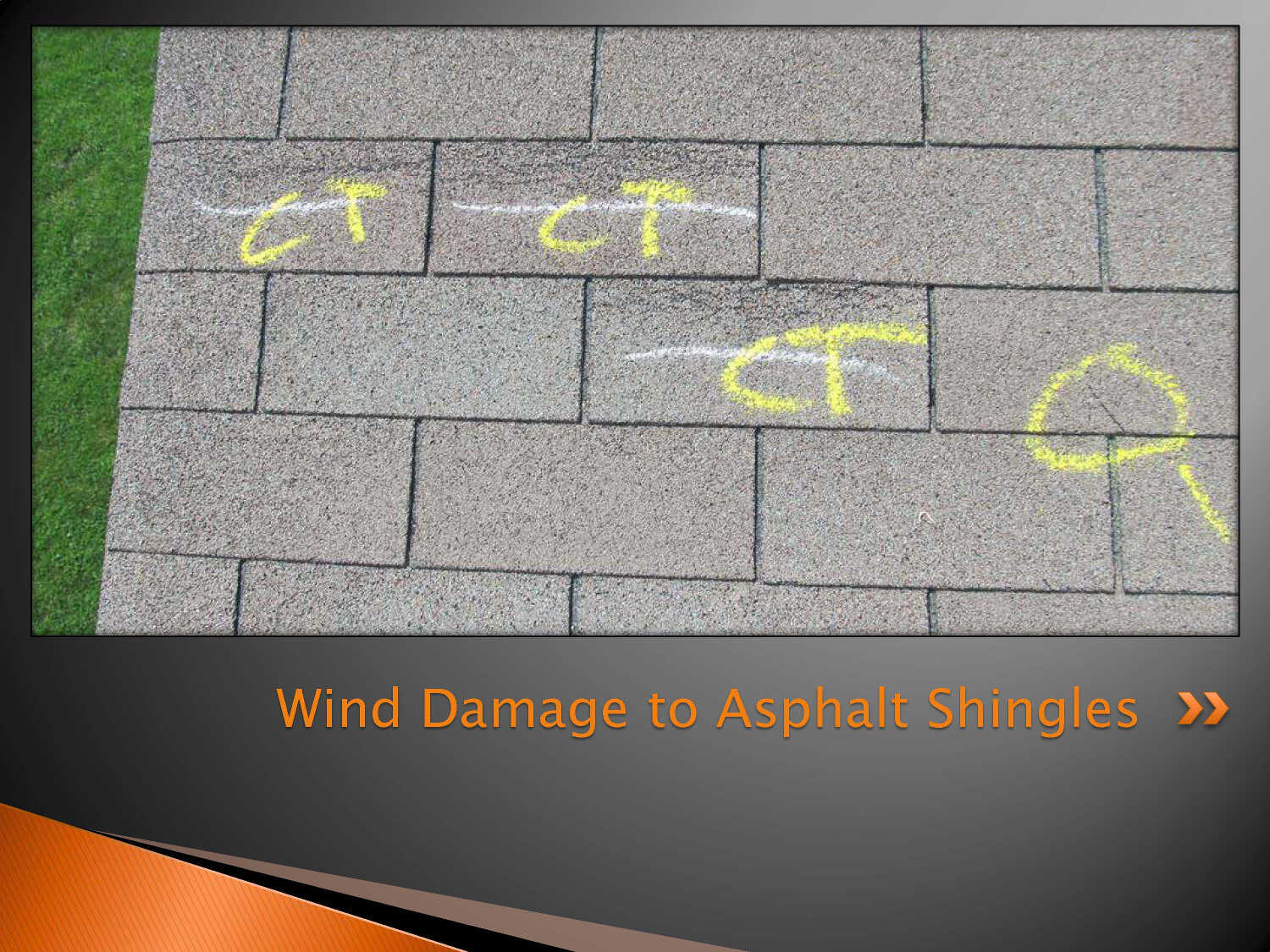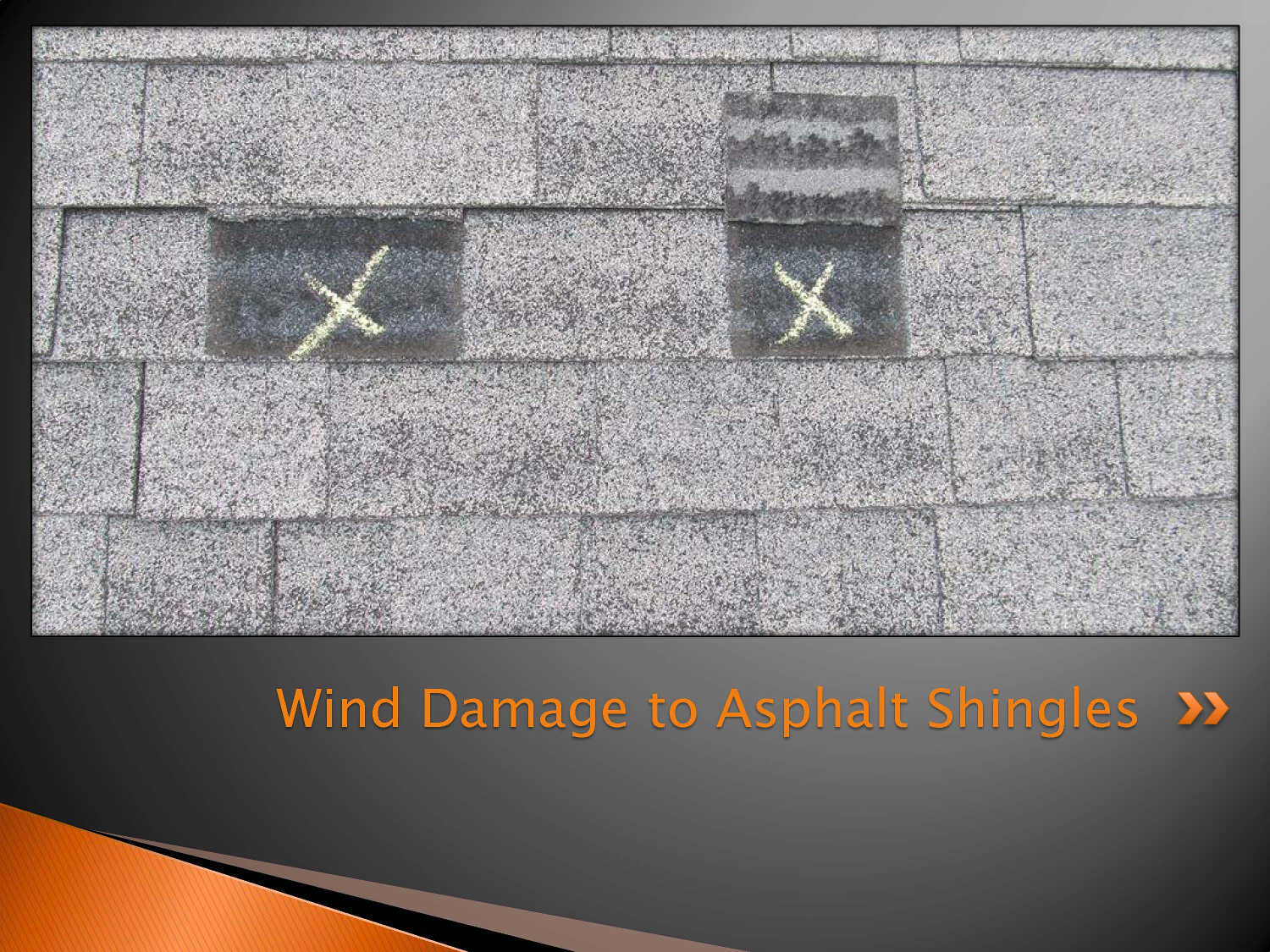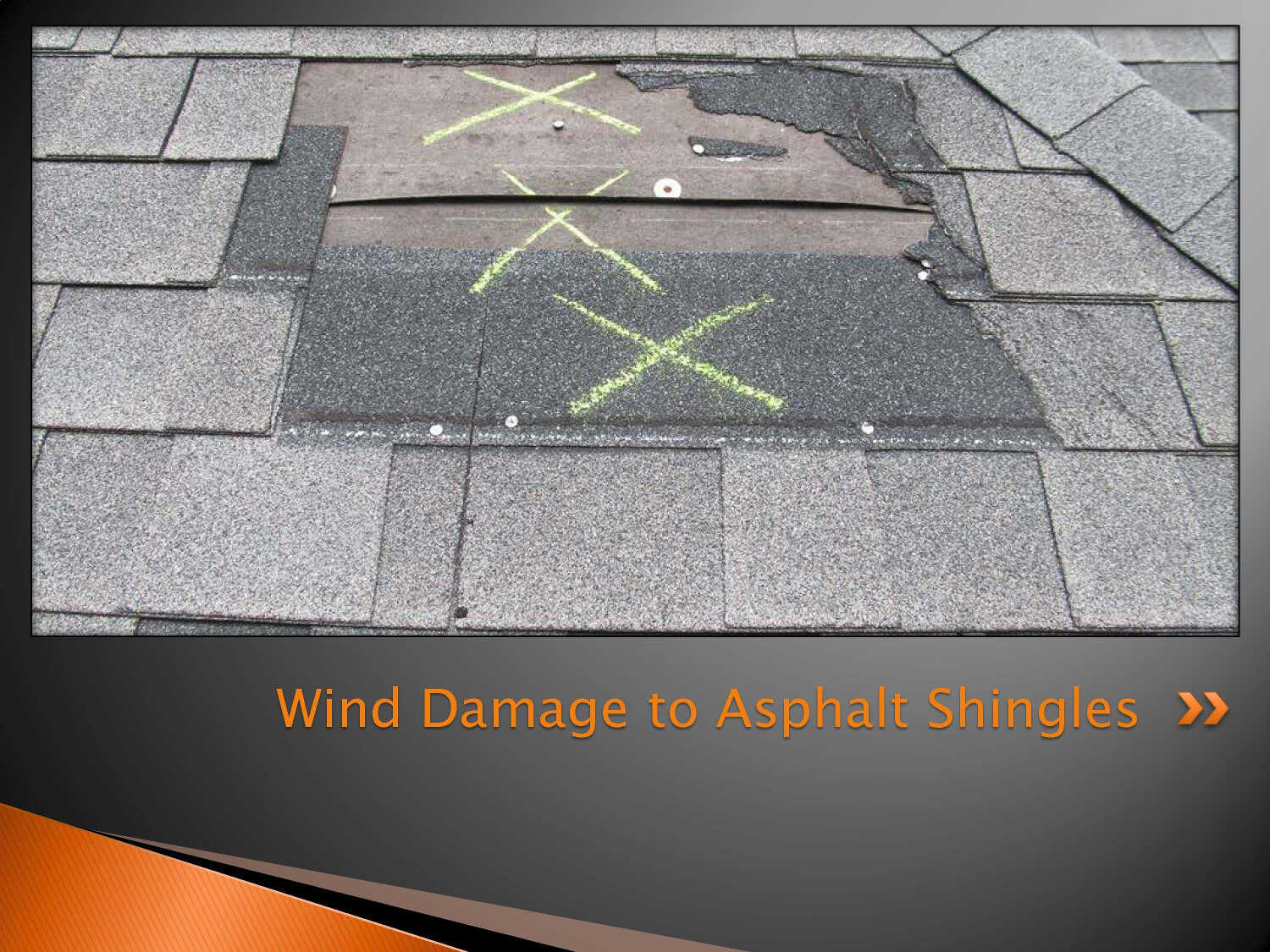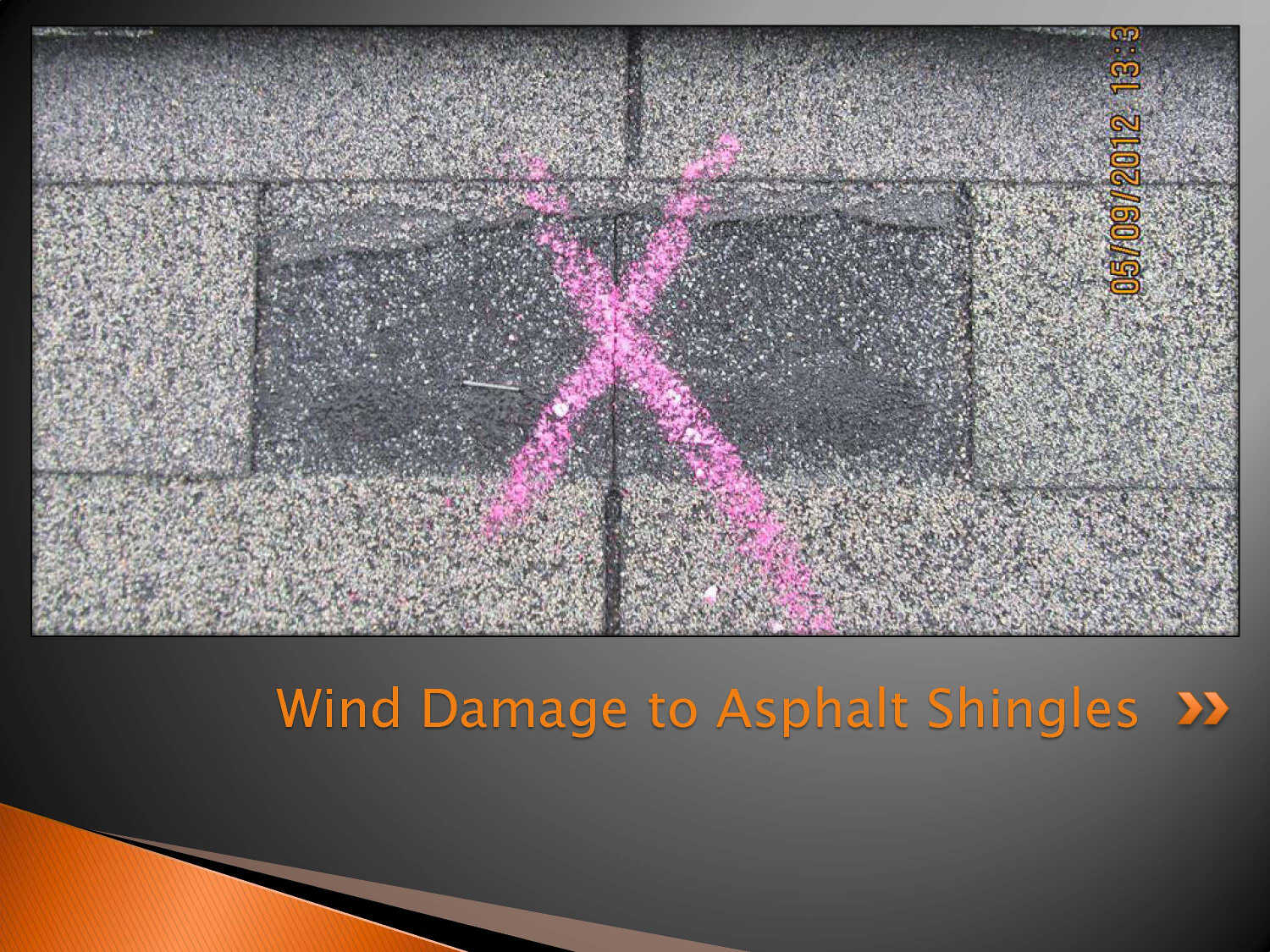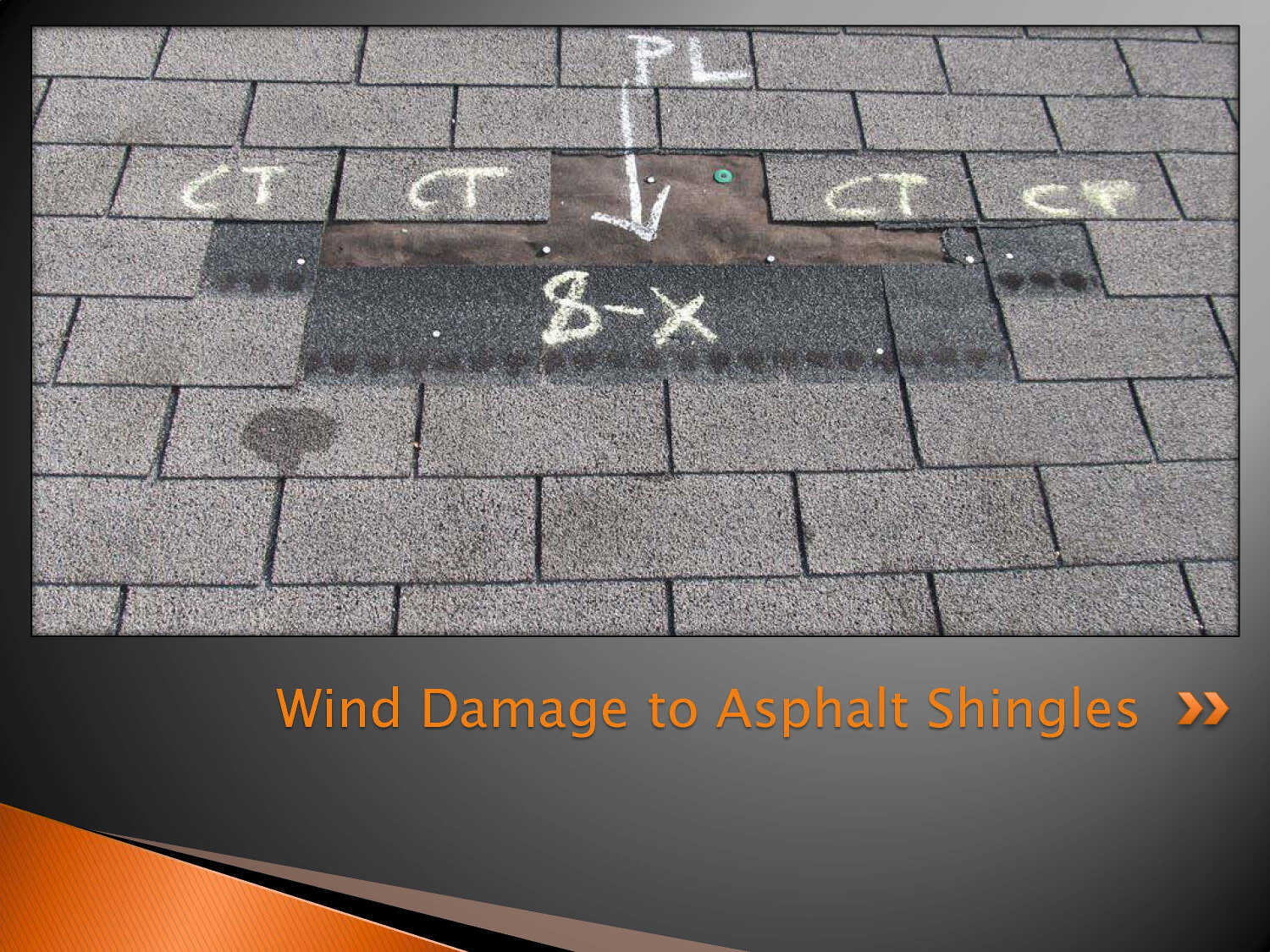 Is a roof system compromised or a shingle considered damaged by wind if the shingle is no longer sealed at the manufacturer seal line?
NO! As a result of normal aging, weathering, and degradation of the components of the asphalt shingle, the adhesion qualities of the shingle will diminish. Just because a shingle is no longer sealed along the manufacturer seal line does not automatically warrant wind damage to shingles. The standard wind warranty for 3-tab and laminate shingles offered by shingle manufacturers ranges anywhere from 5-10 years as manufacturers realize the seal line of the shingle will break down and deteriorate naturally. A shingle will remain FULLY FUNCTIONAL if the shingle is not sealed along the manufacturers seal line. Asphalt shingles were not always manufactured with a seal line, but yet provided years of service.