HIGH NAILING
Shingle manufactures are very specific in regards to shingle fastener location. When shingles are not fastened correctly, many problems arise such as slippage, delamination, and even complete shingle displacement.
3-Tab standard strip shingles with improper high nailing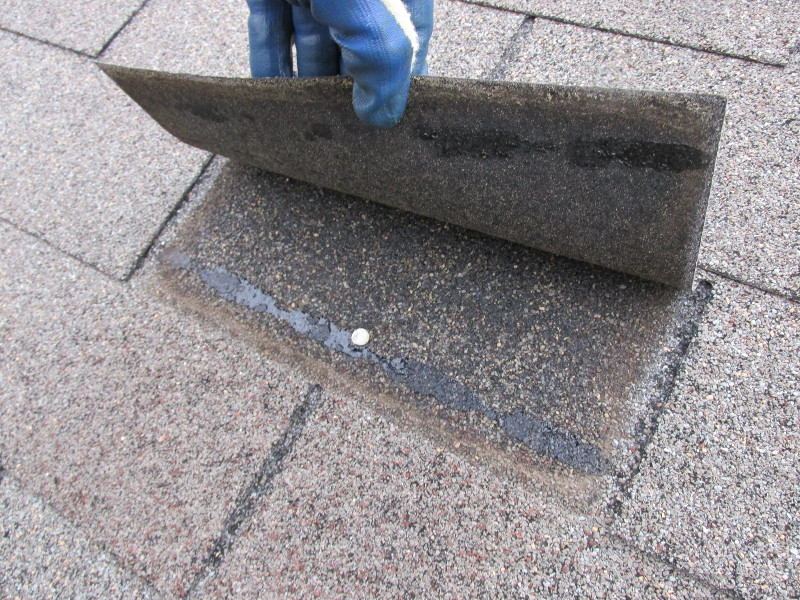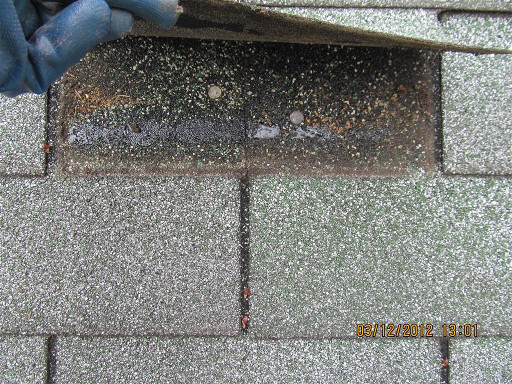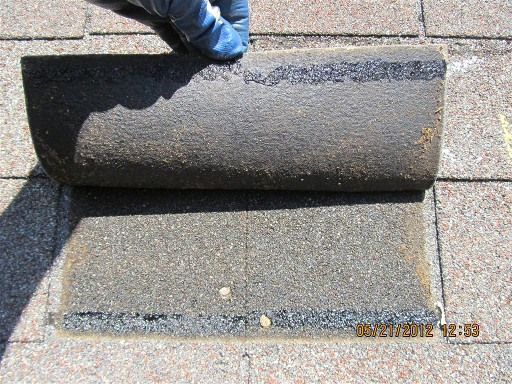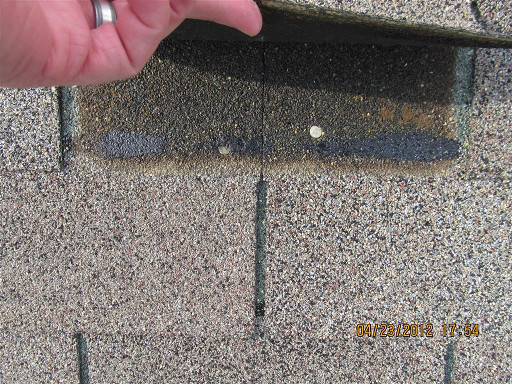 Regarding 3-tab standard strip shingles, all manufacturers agree that the shingle fasteners should be located as follows: there should be four fasteners used in each shingle and six fasteners used in high wind or steep slope applications. The fastener should be placed just above the cut-out slot and never into or above the self seal line of a shingle. At each end of the shingle, a fastener should be located about 1" in from the end and just above the half cut-out slot.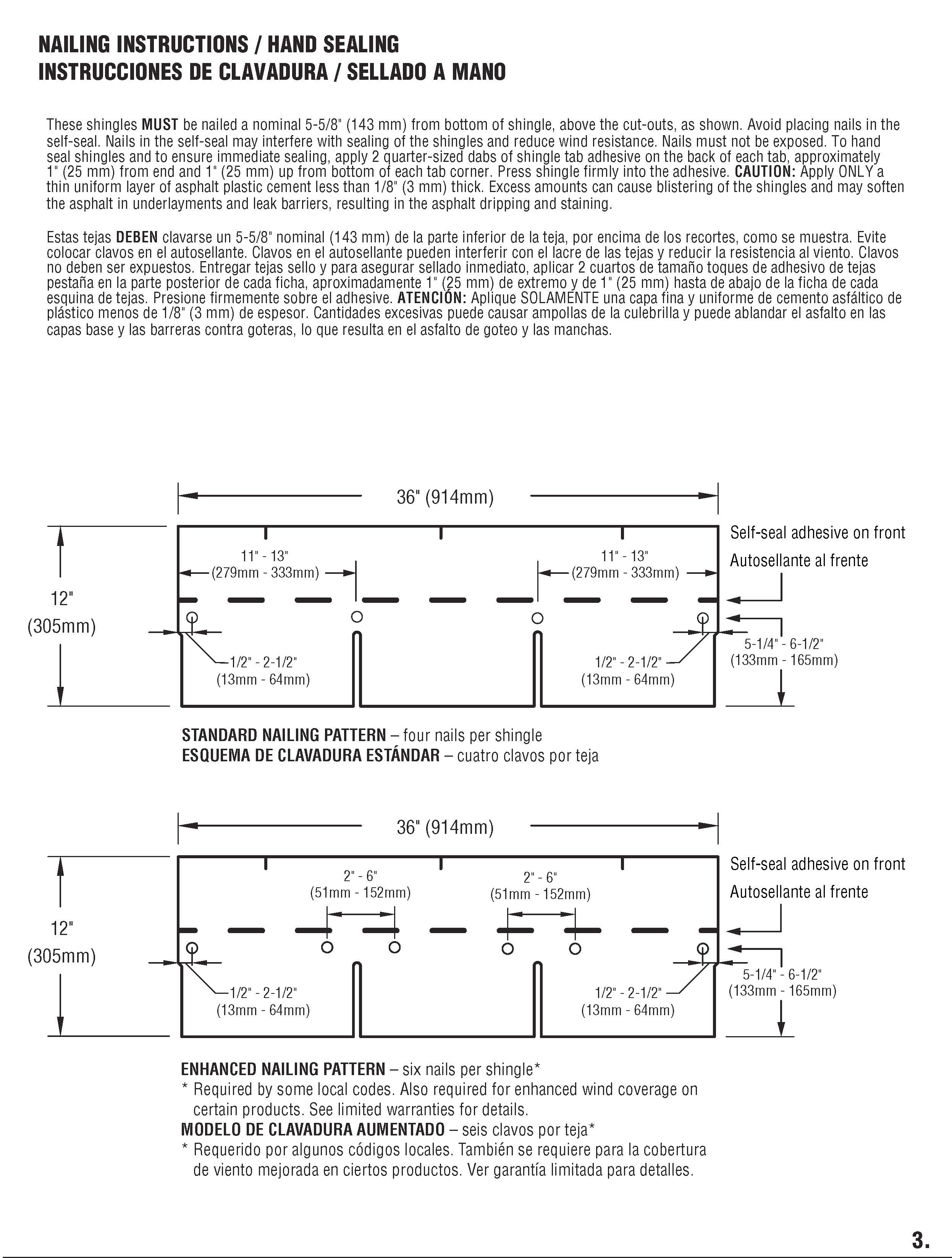 Laminate shingles with improper high nailing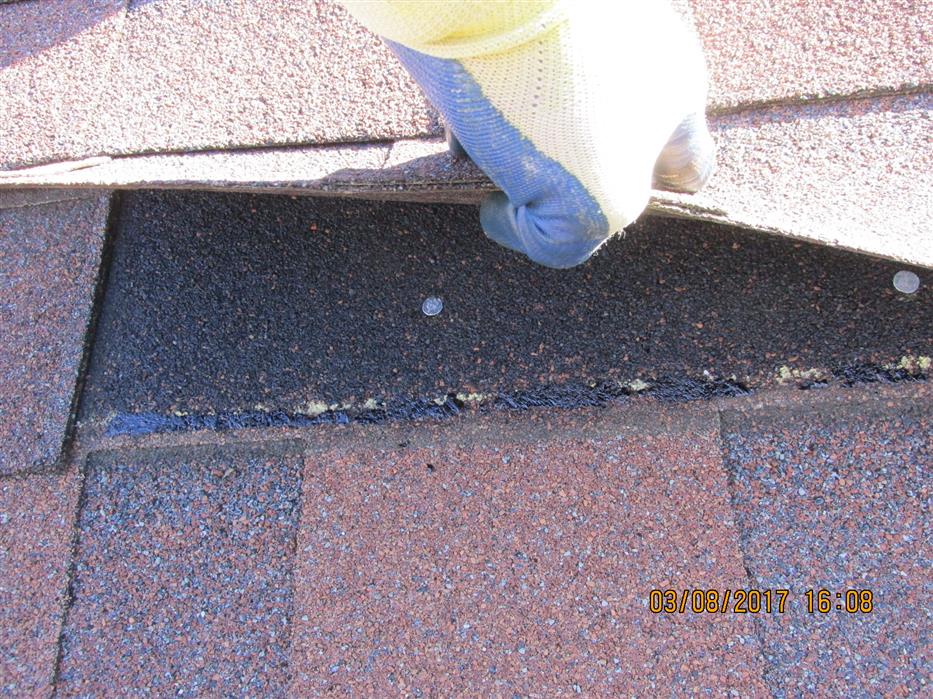 –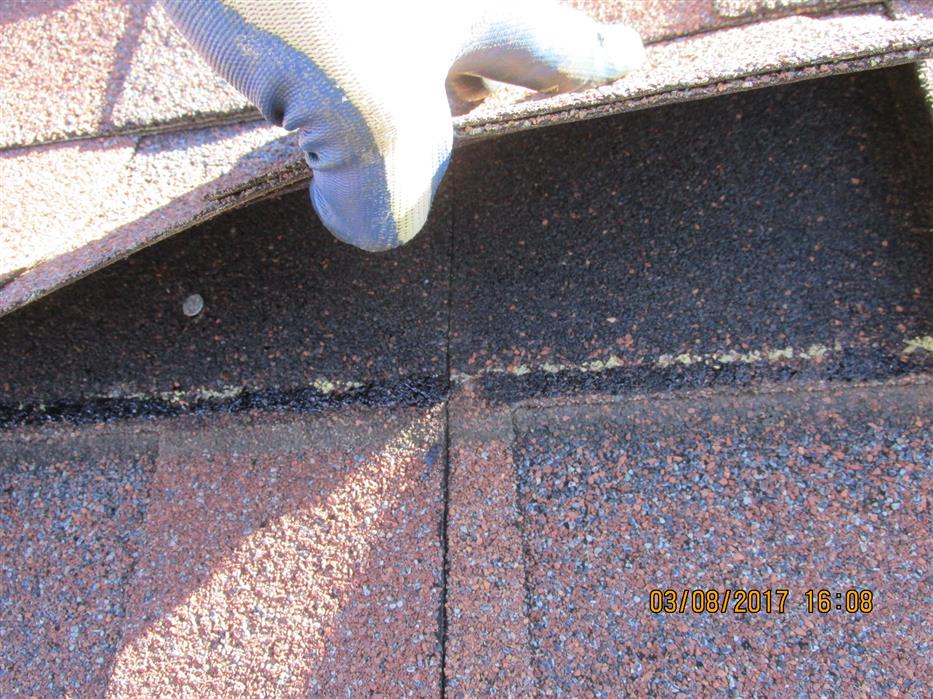 –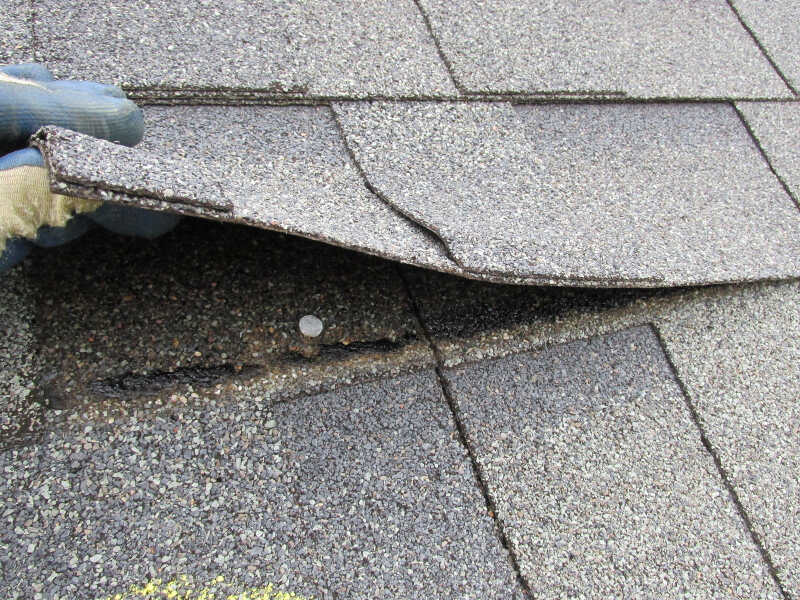 –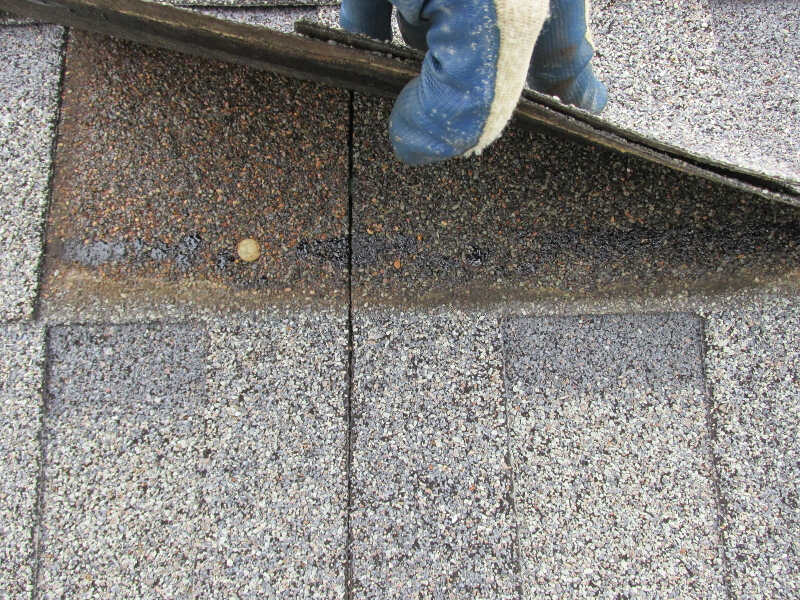 –
Laminate shingles are fastened differently than 3-tab shingles. Laminate shingles are also referred to as architectural or dimensional shingles. The term most often used in the shingle industry is architectural. In a laminate shingle, manufacturers require four fasteners per shingle, with six fasteners to be used in high wind or steep slope applications. Most manufacturers have incorporated a "nail line" which is color coded white or yellow at the bottom edge of the headlap of the shingle. This is to insure proper nail location of the laminate shingle. Laminate shingles get their name because two sections of a shingle are sealed together at the time of manufacturing. The two sections of shingles MUST be fastened together to insure there will be no slippage or displacement of the underlaminate section of the shingle. Even though shingle technology has developed special sealants to laminate the two sections together, manufacturers recognize the need to manually fasten these components, thus the incorporated fastener guideline. In the past few years a couple of shingle manufacturers have developed a shingle that allows a wider and more tolerable fastening area, but certain conditions apply.A major concern and misconception in today's shingle market is that most consumers believe the shingle is warranted against blow-offs and wind damage for the entire length of the shingle warranty. This is not true as most manufacturers limit the wind warranty anywhere from 5-15 years, depending on the style of shingle installed. Manufacturers recognize that the self sealant strip will not last forever and is part of the natural aging process of a shingle. As the self seal line continues to deteriorate, the shingle relies solely on the fasteners to secure the shingle in place, thus the importance of proper fastener location. In addition, manufacturers will either void or limit the shingle warranty without the proper installation procedure followed.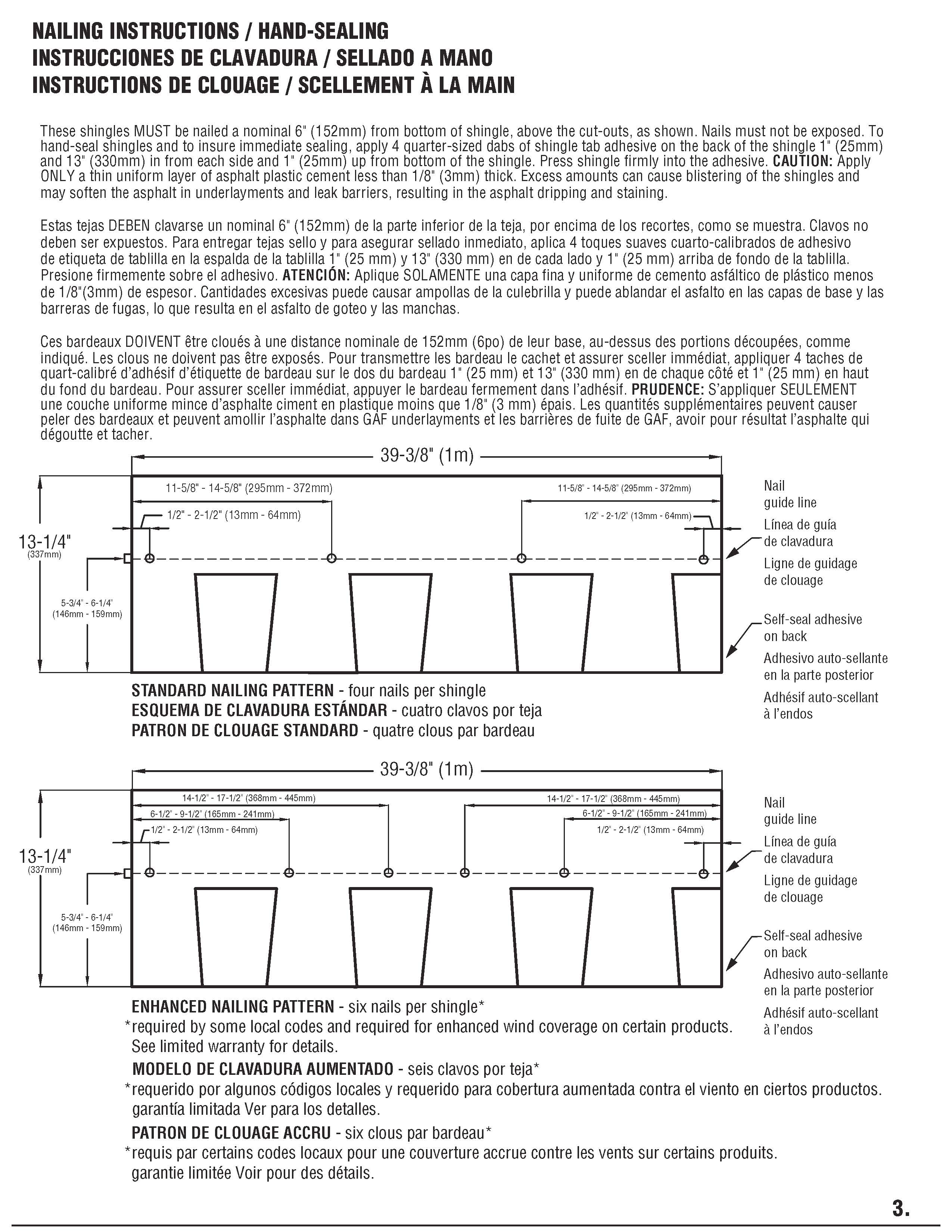 Slippage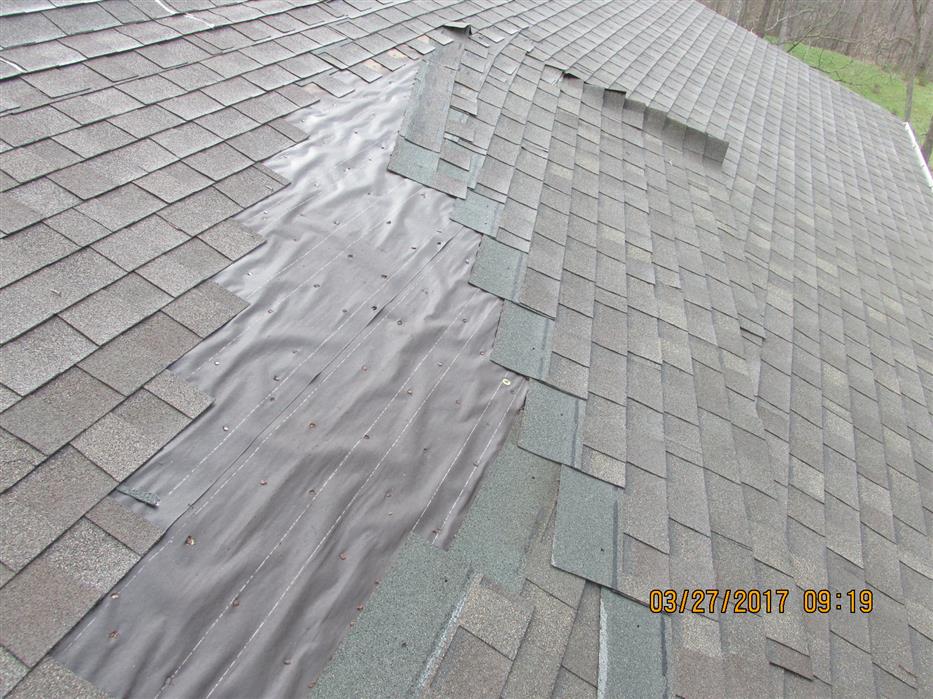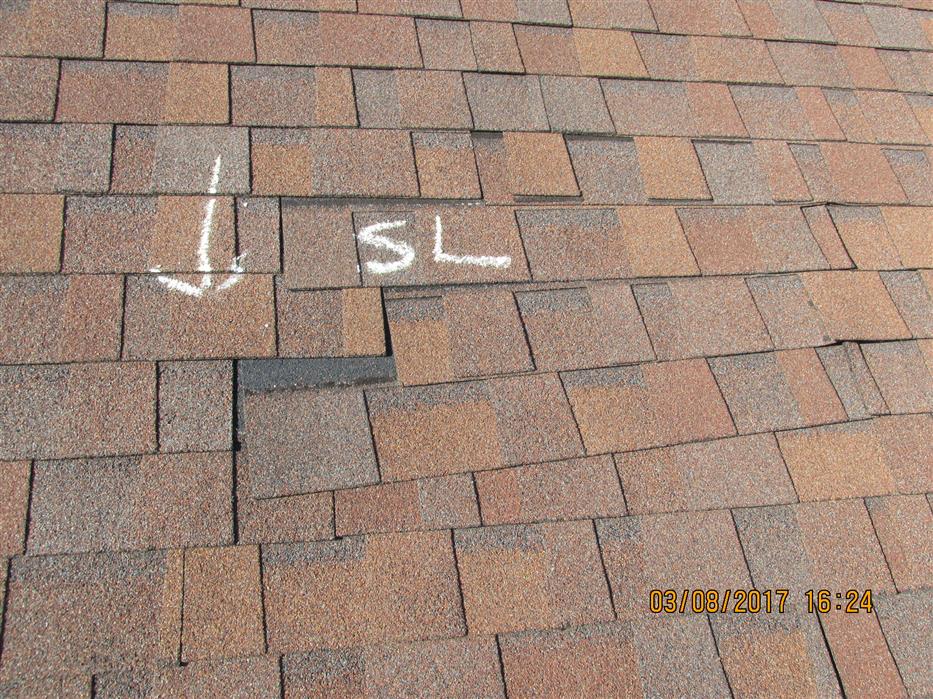 –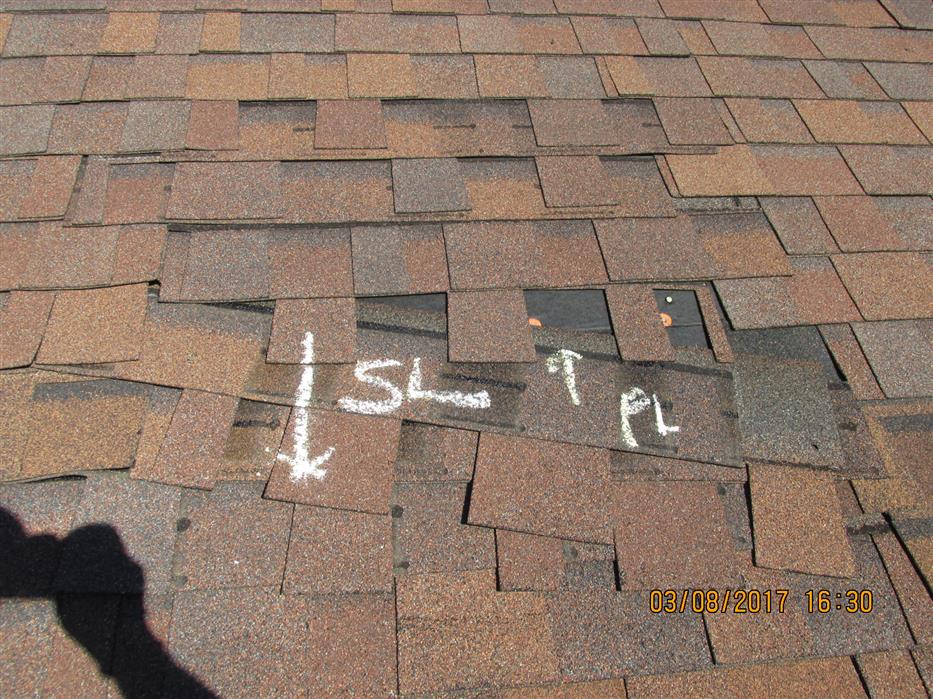 –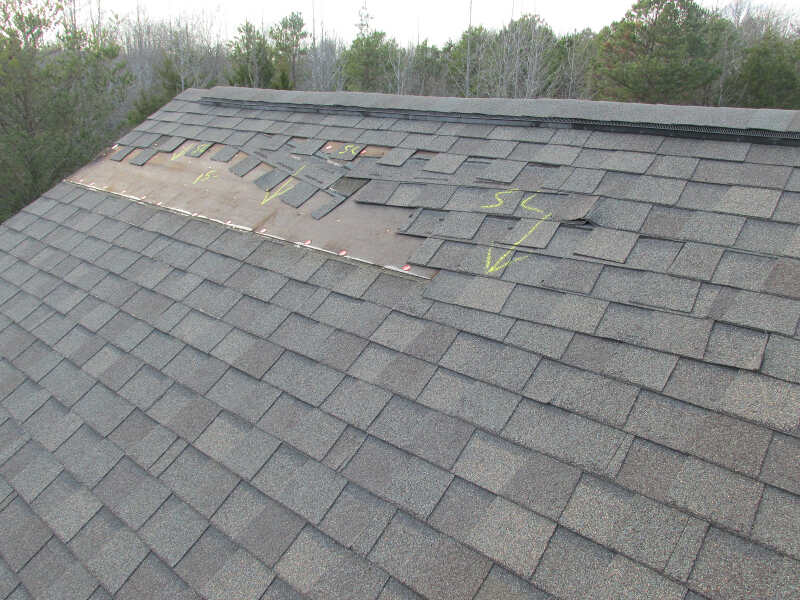 –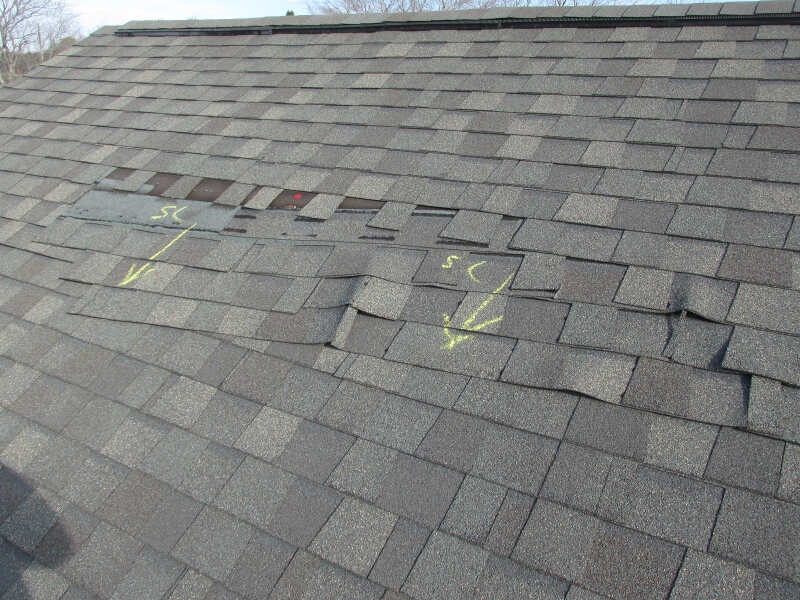 –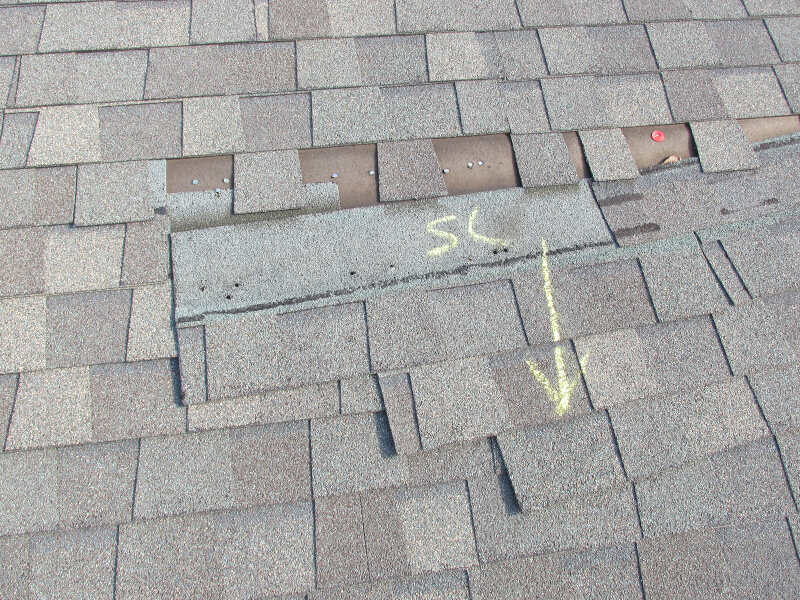 –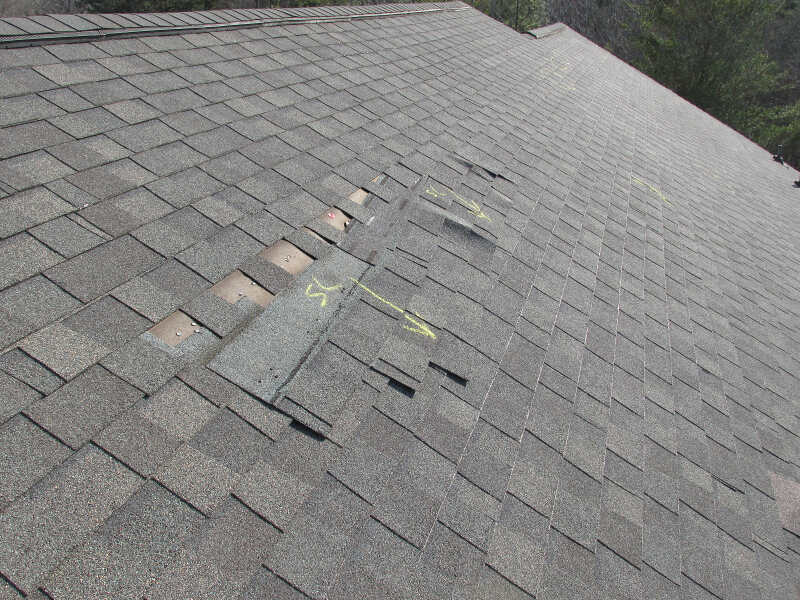 –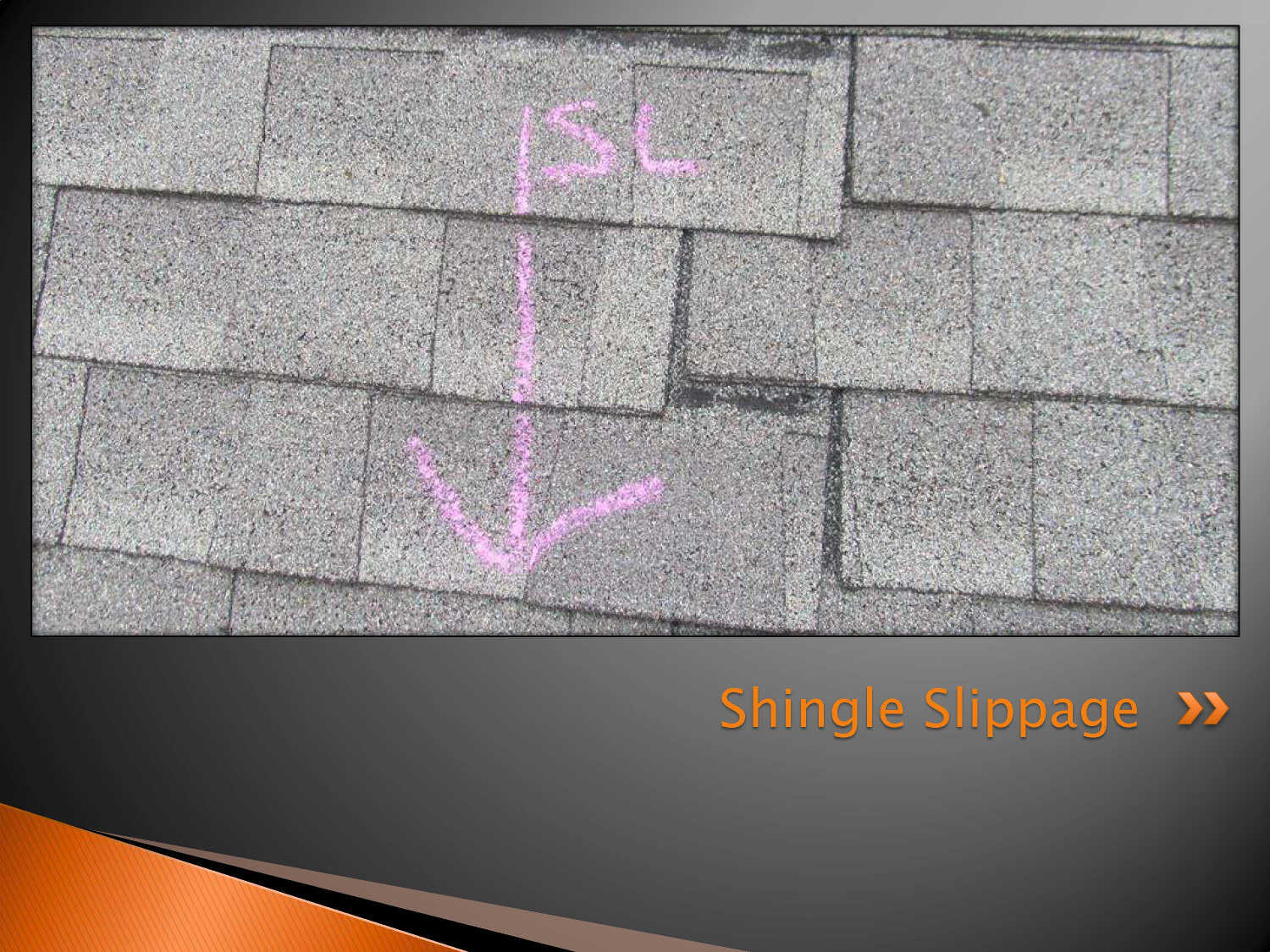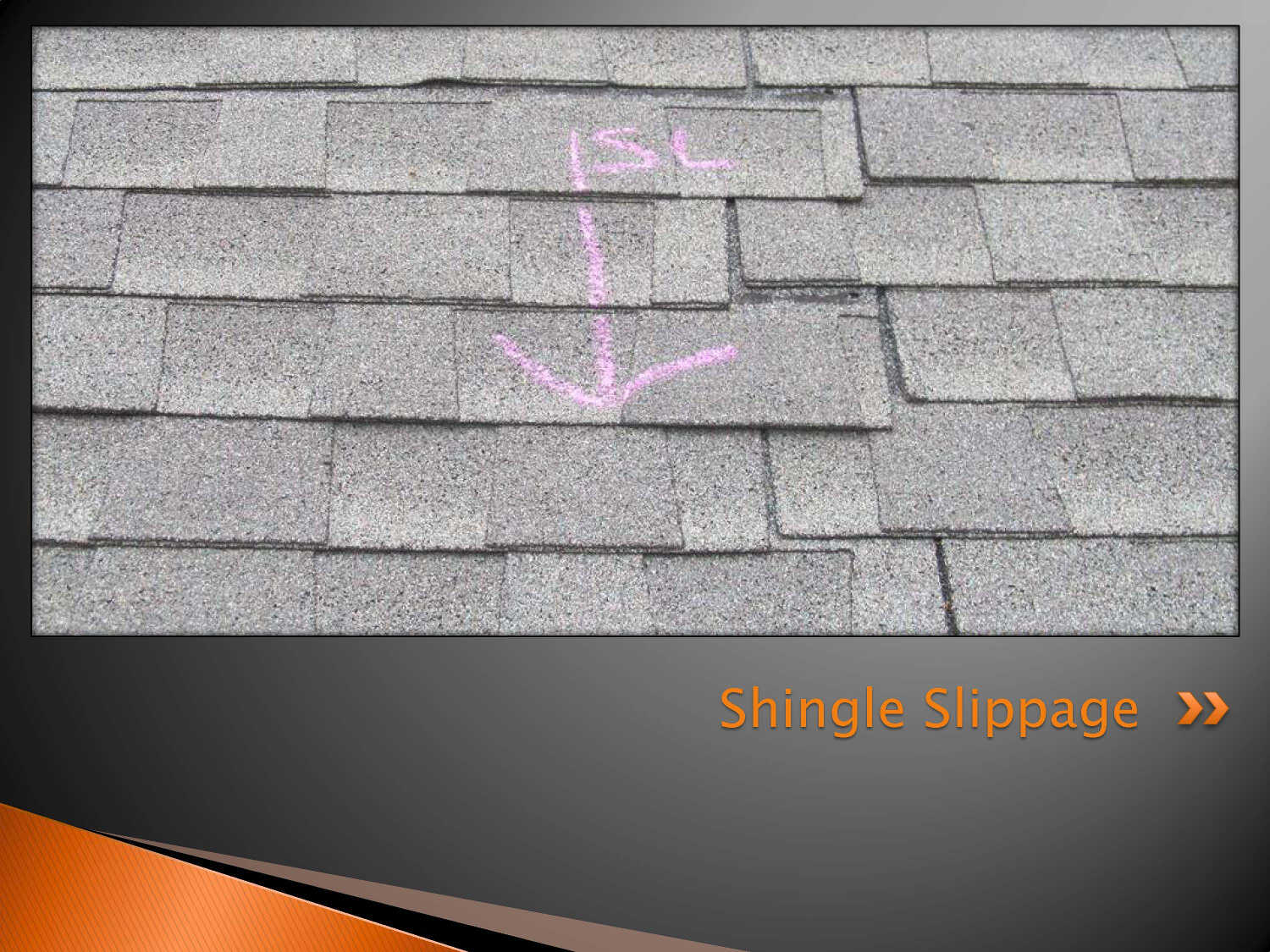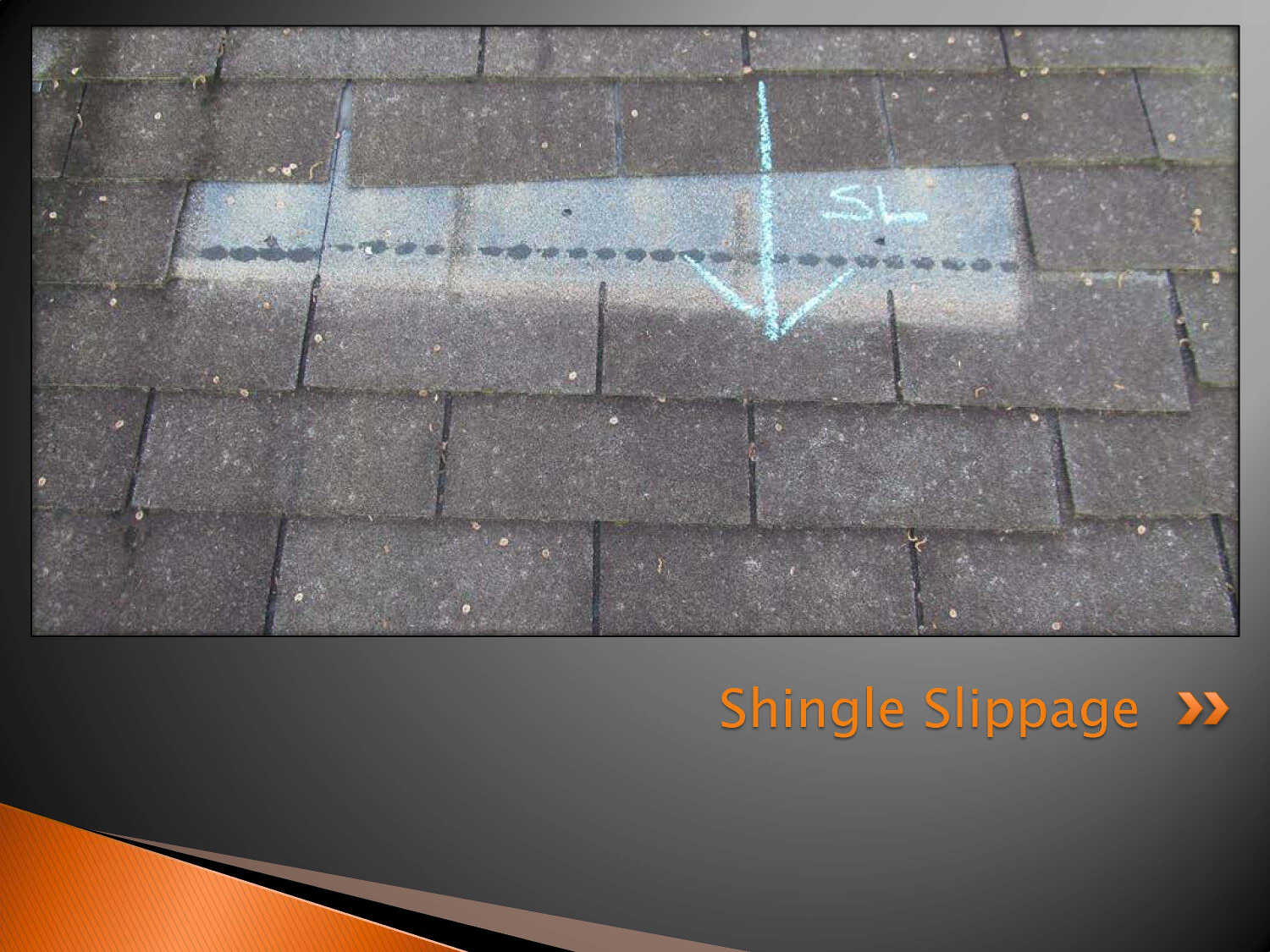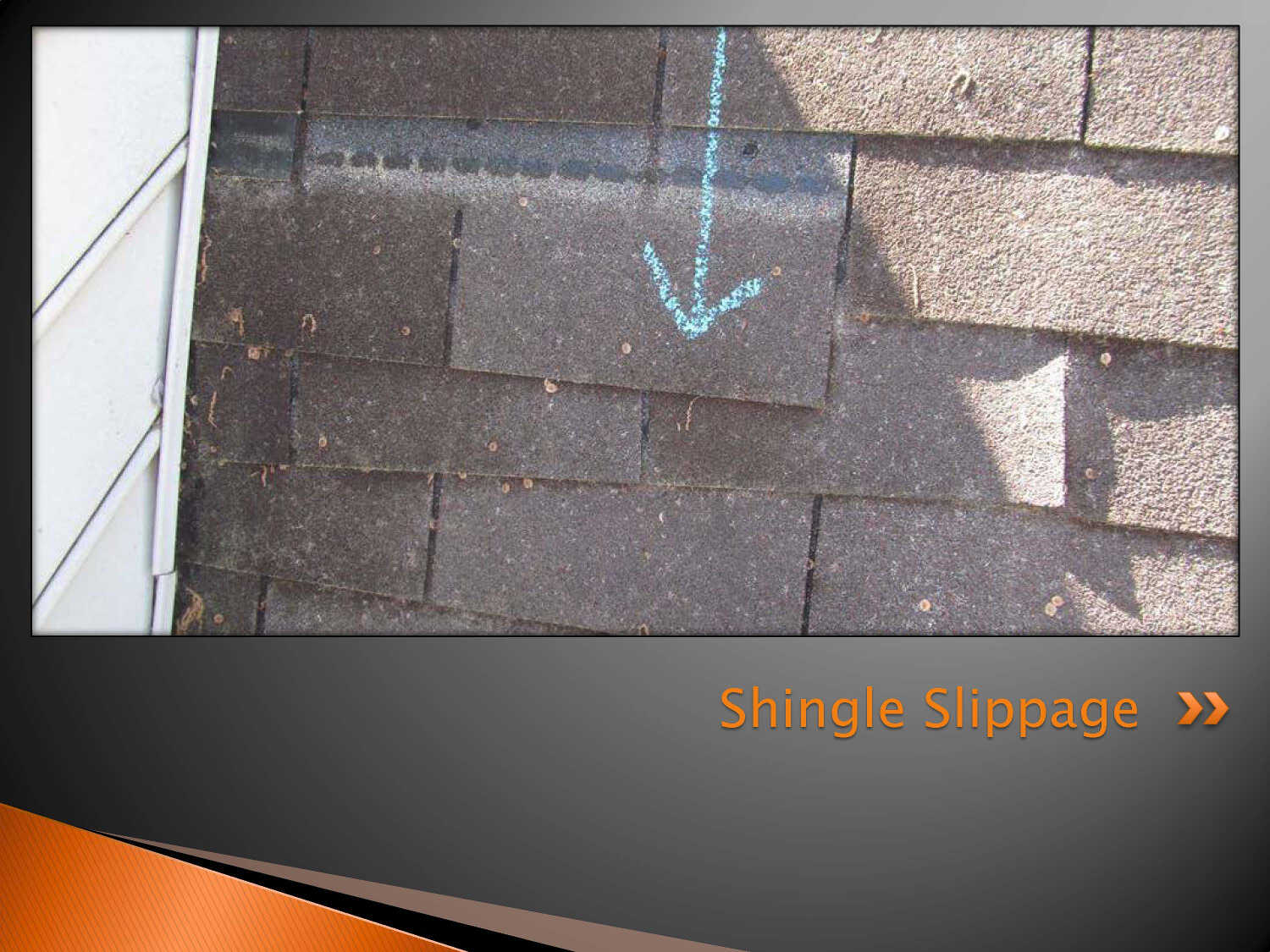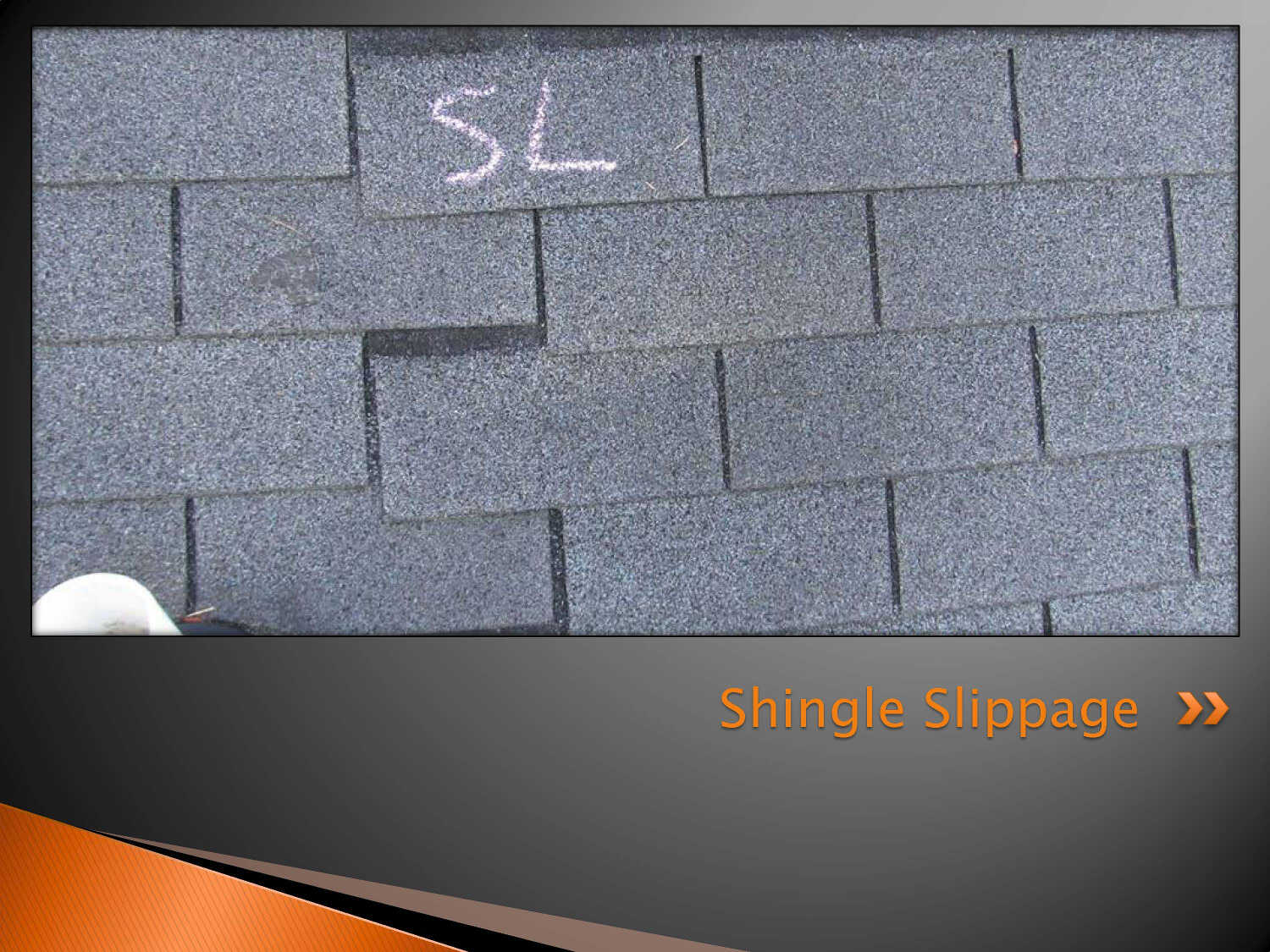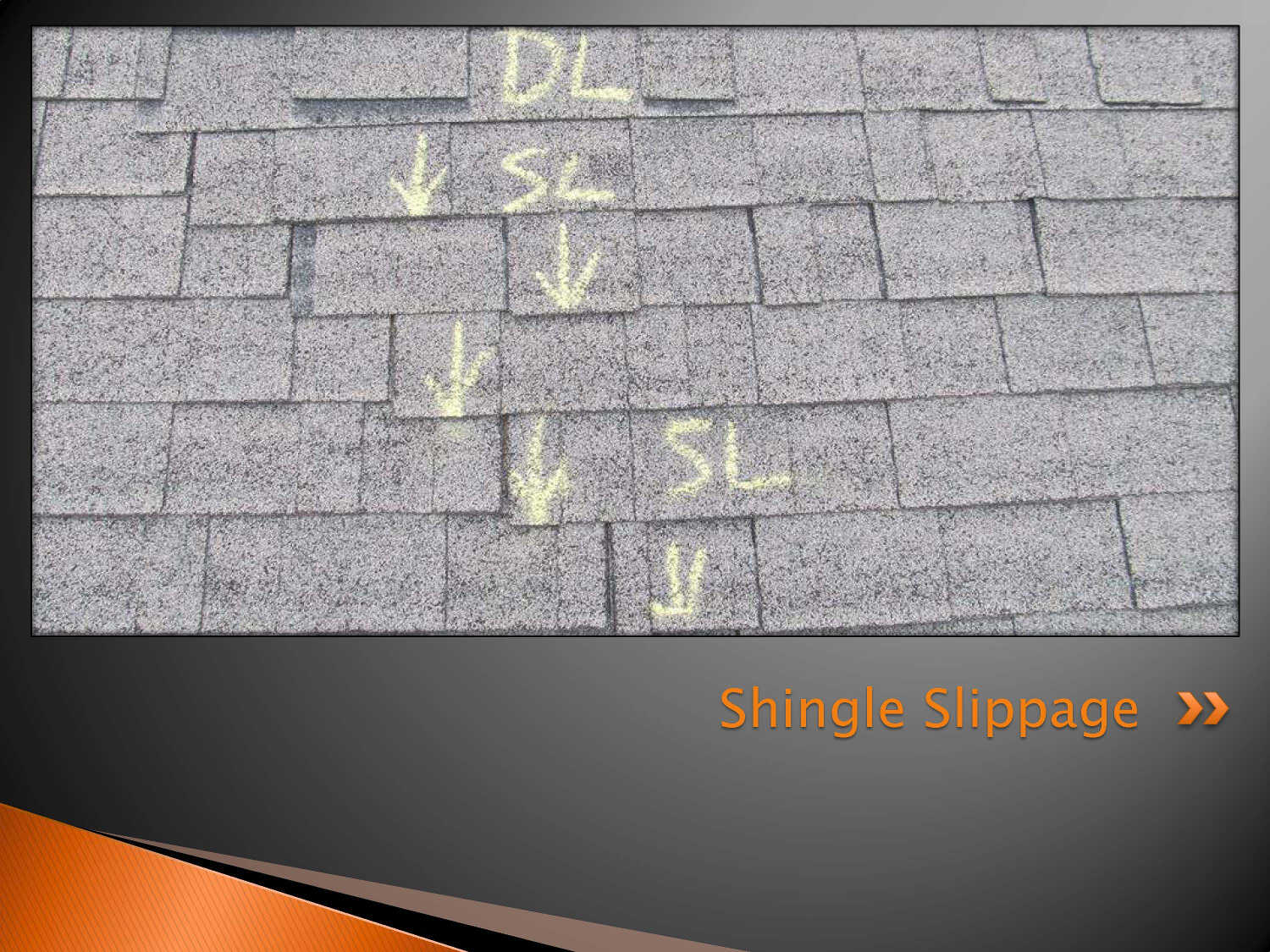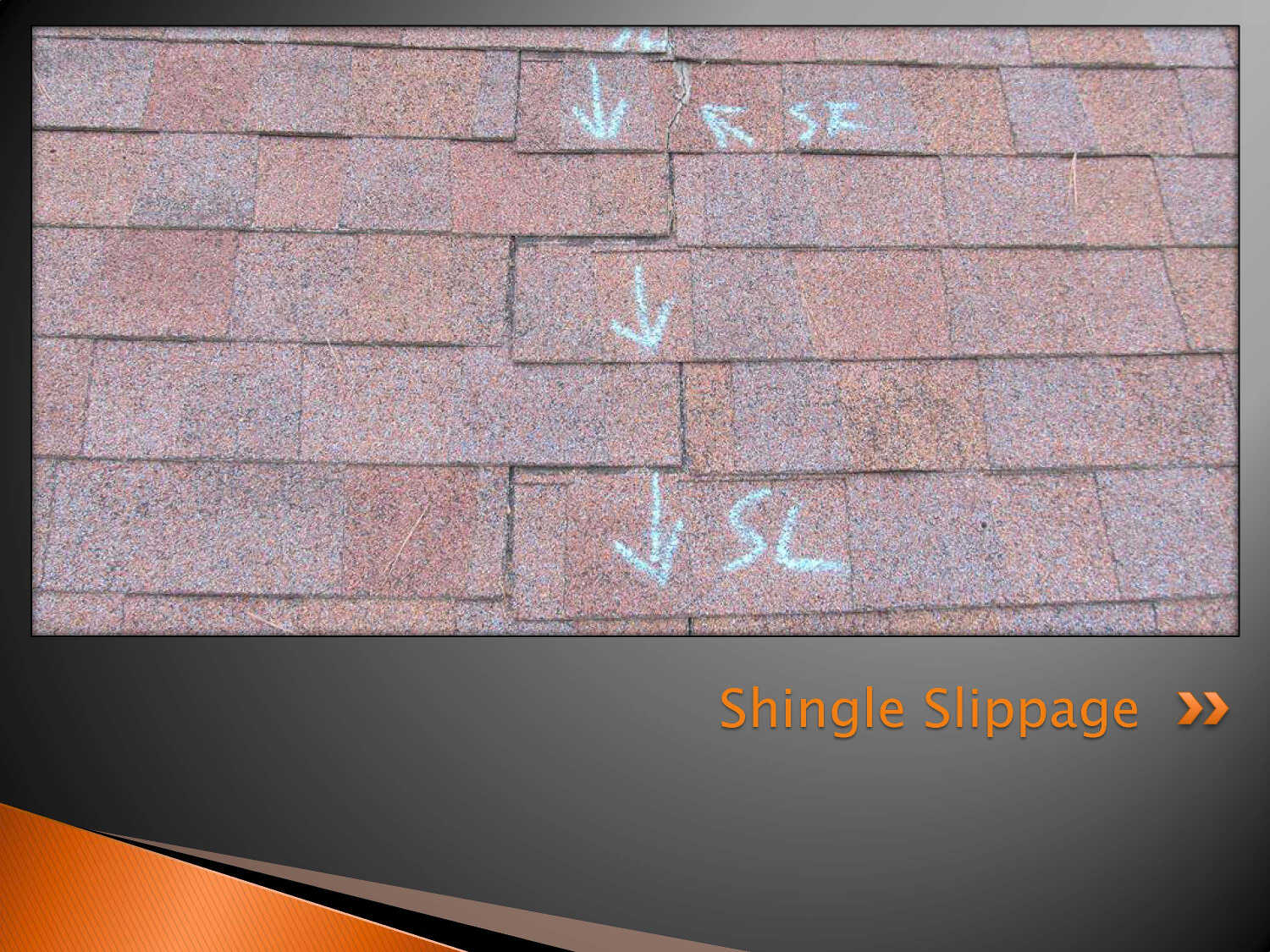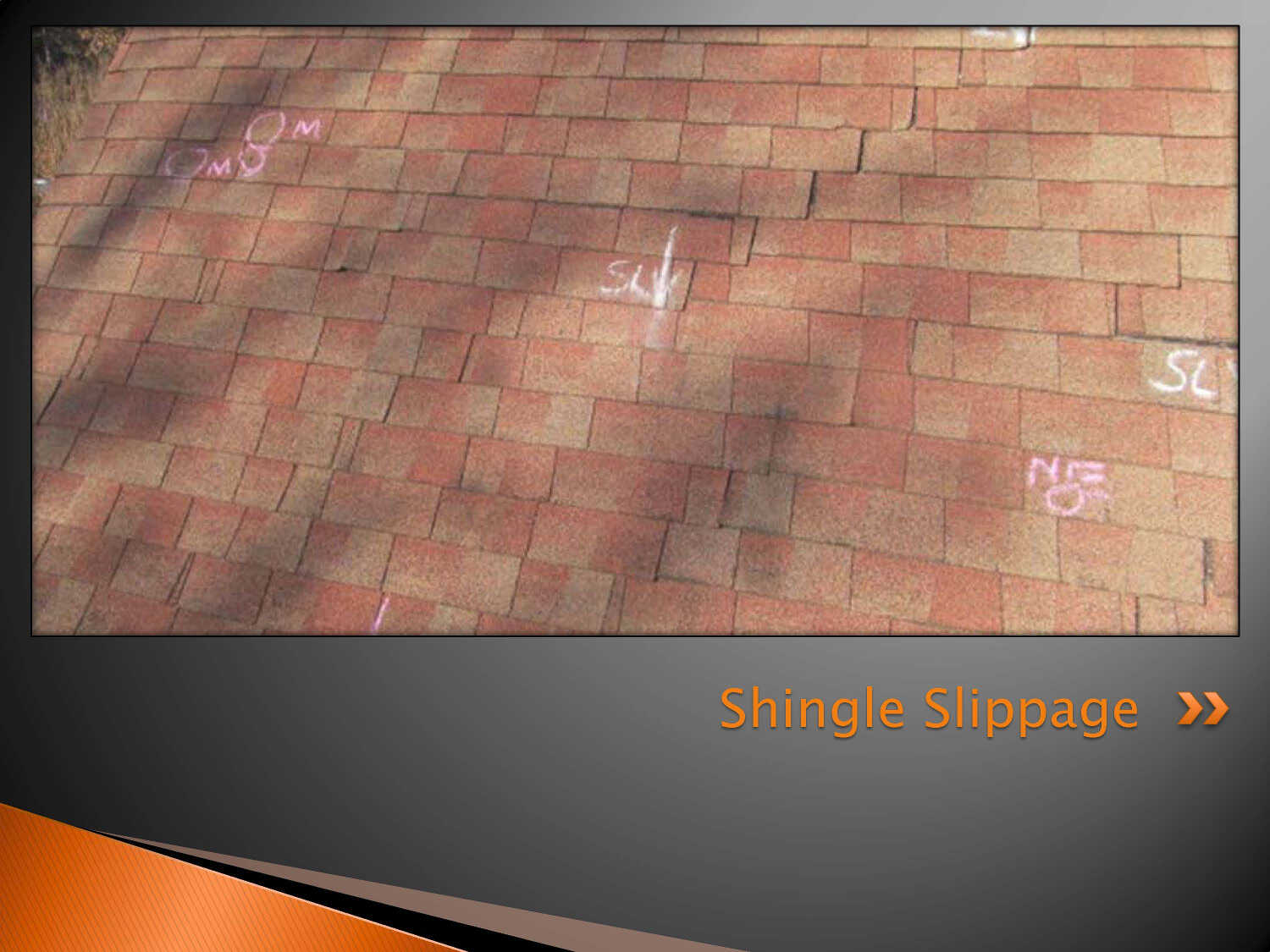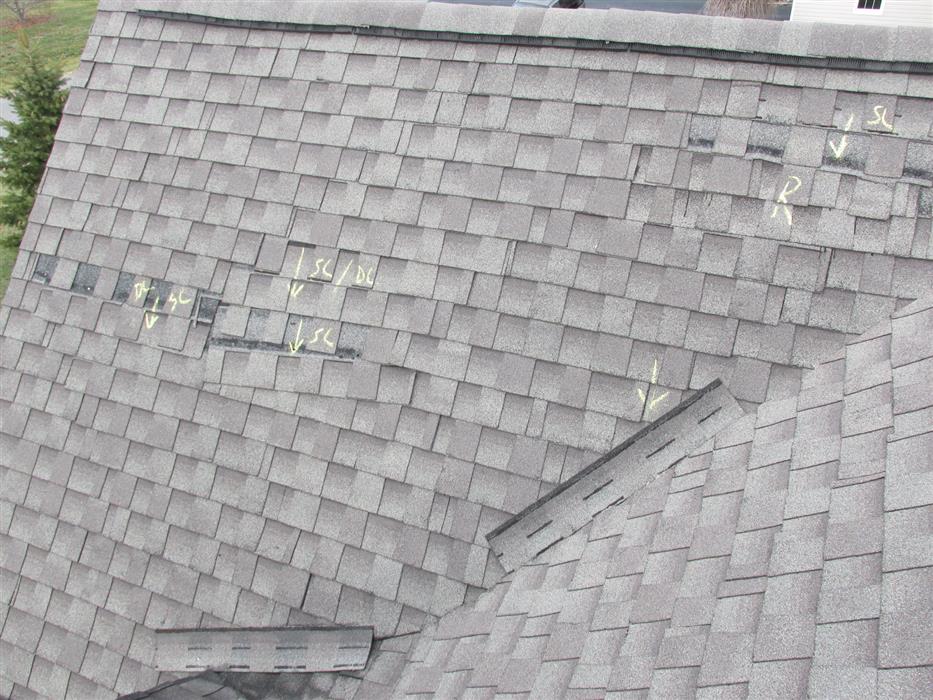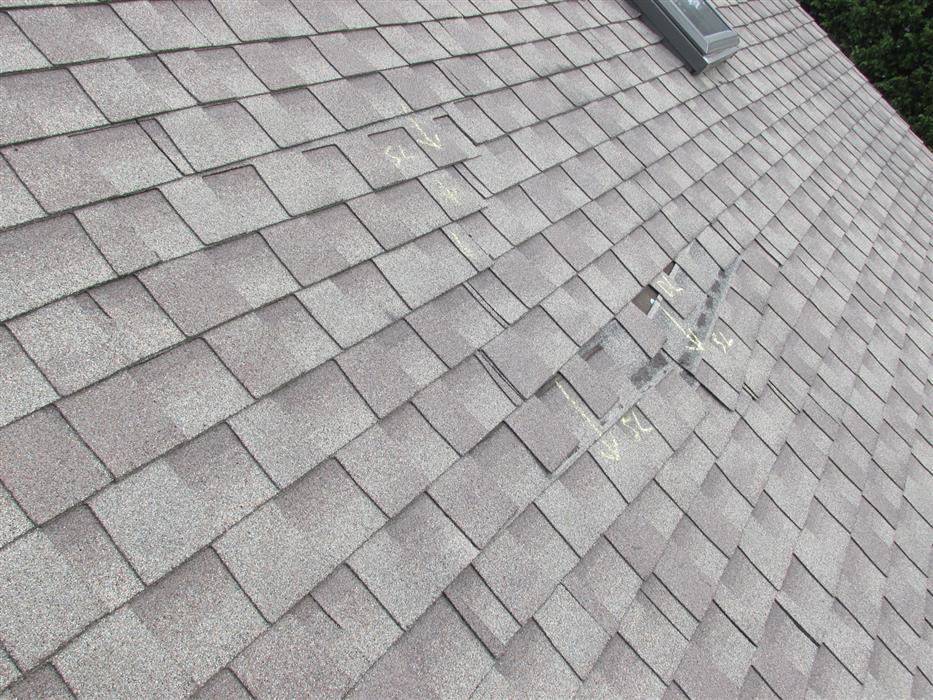 Delamination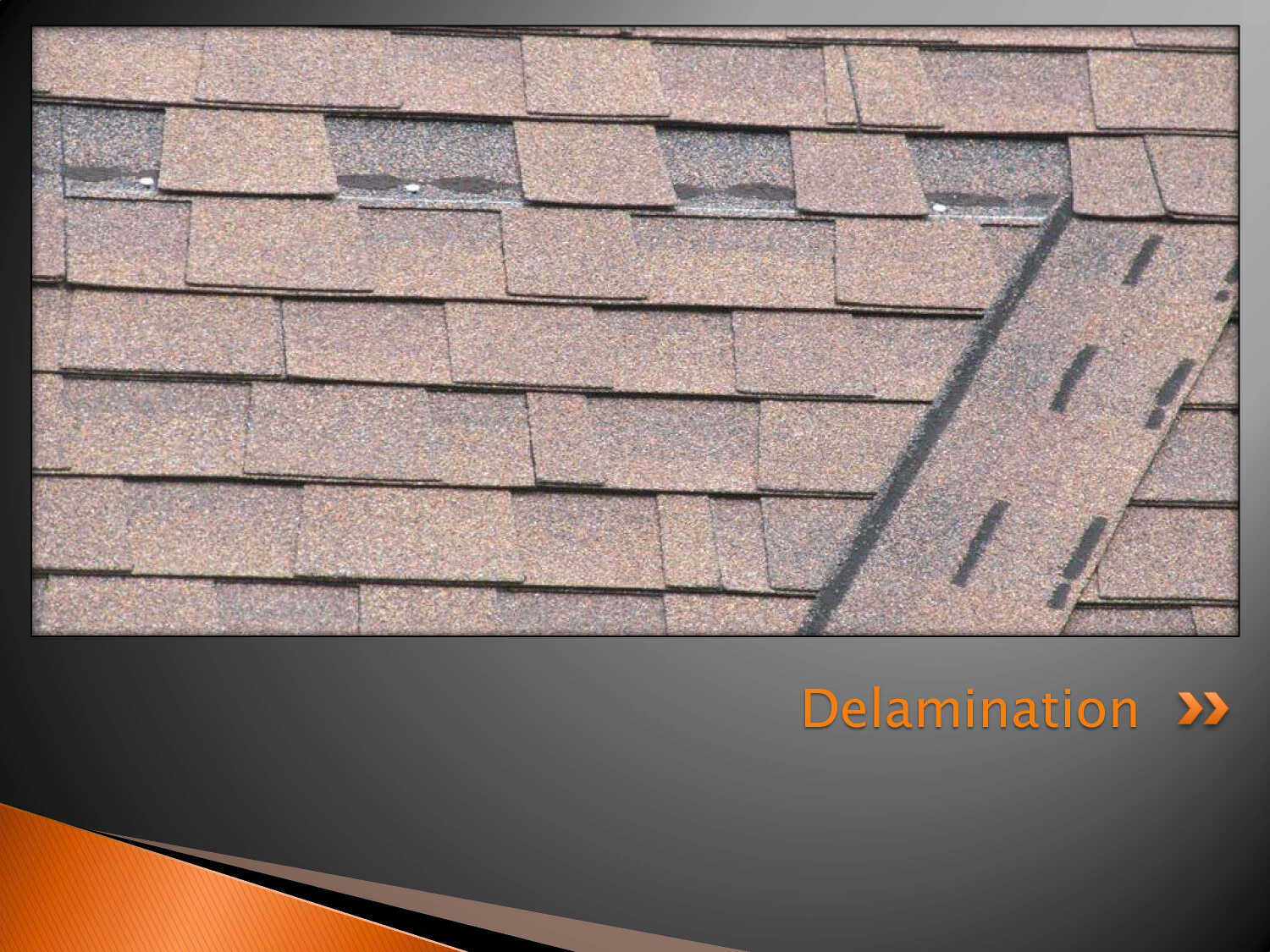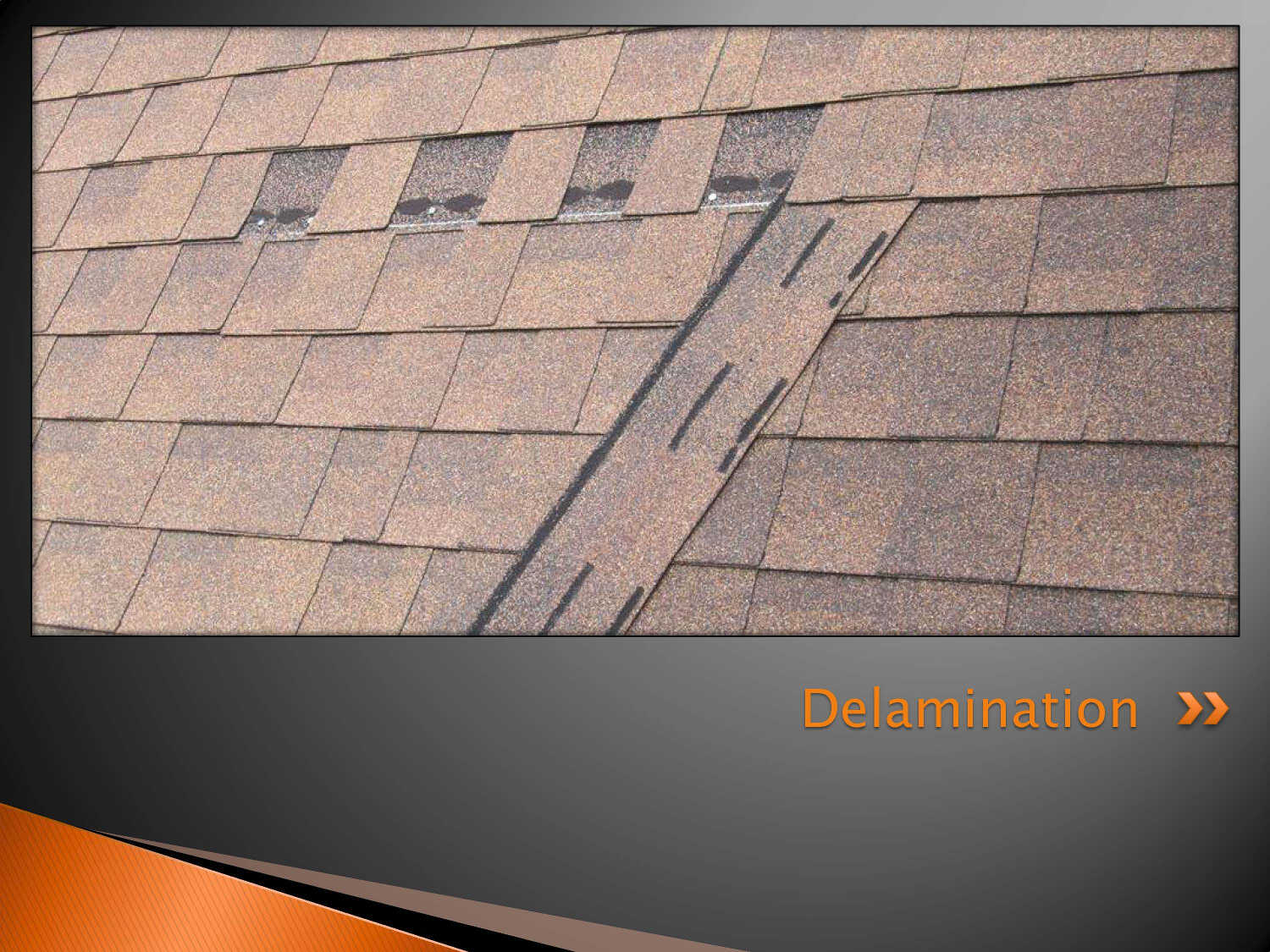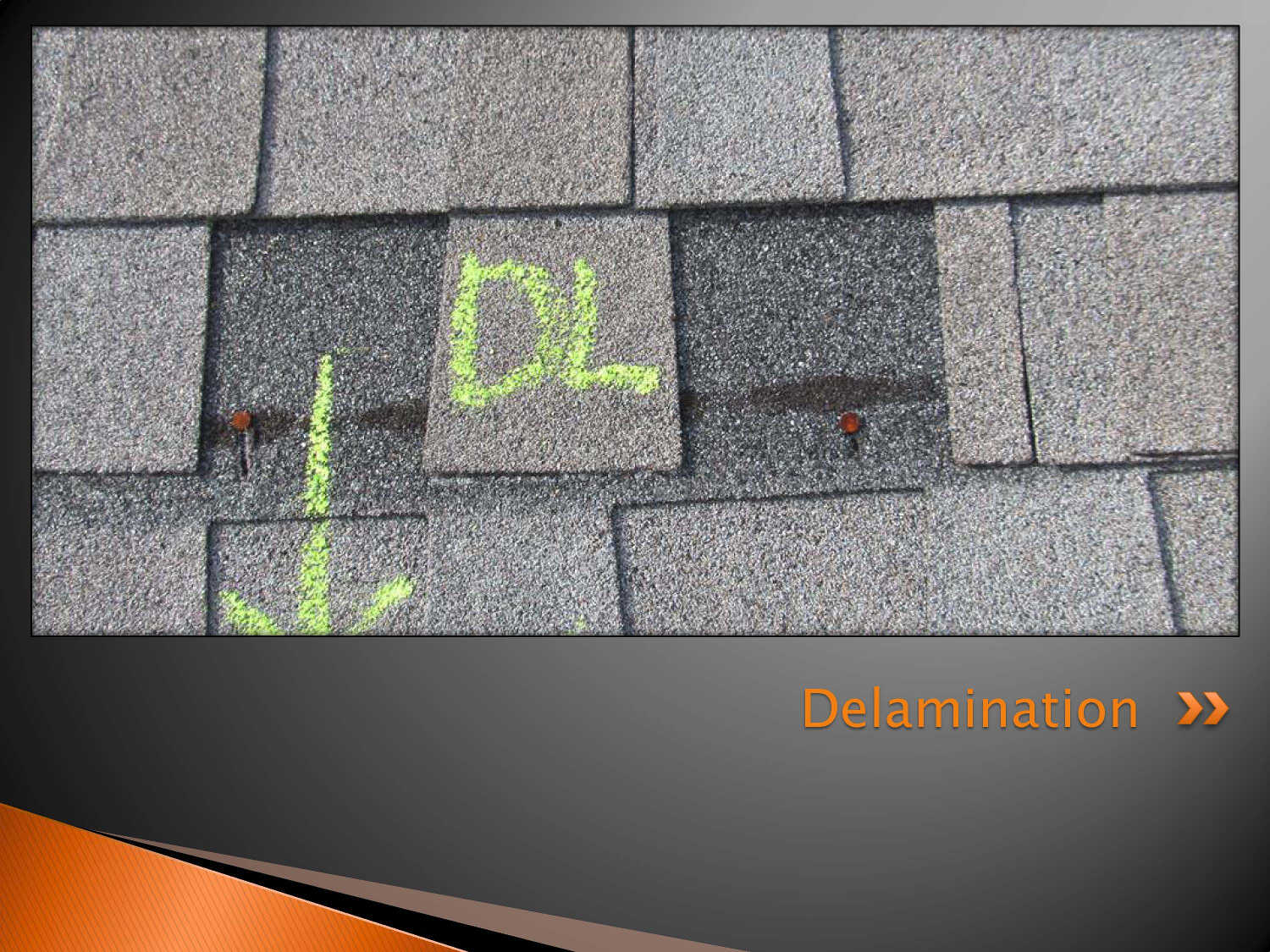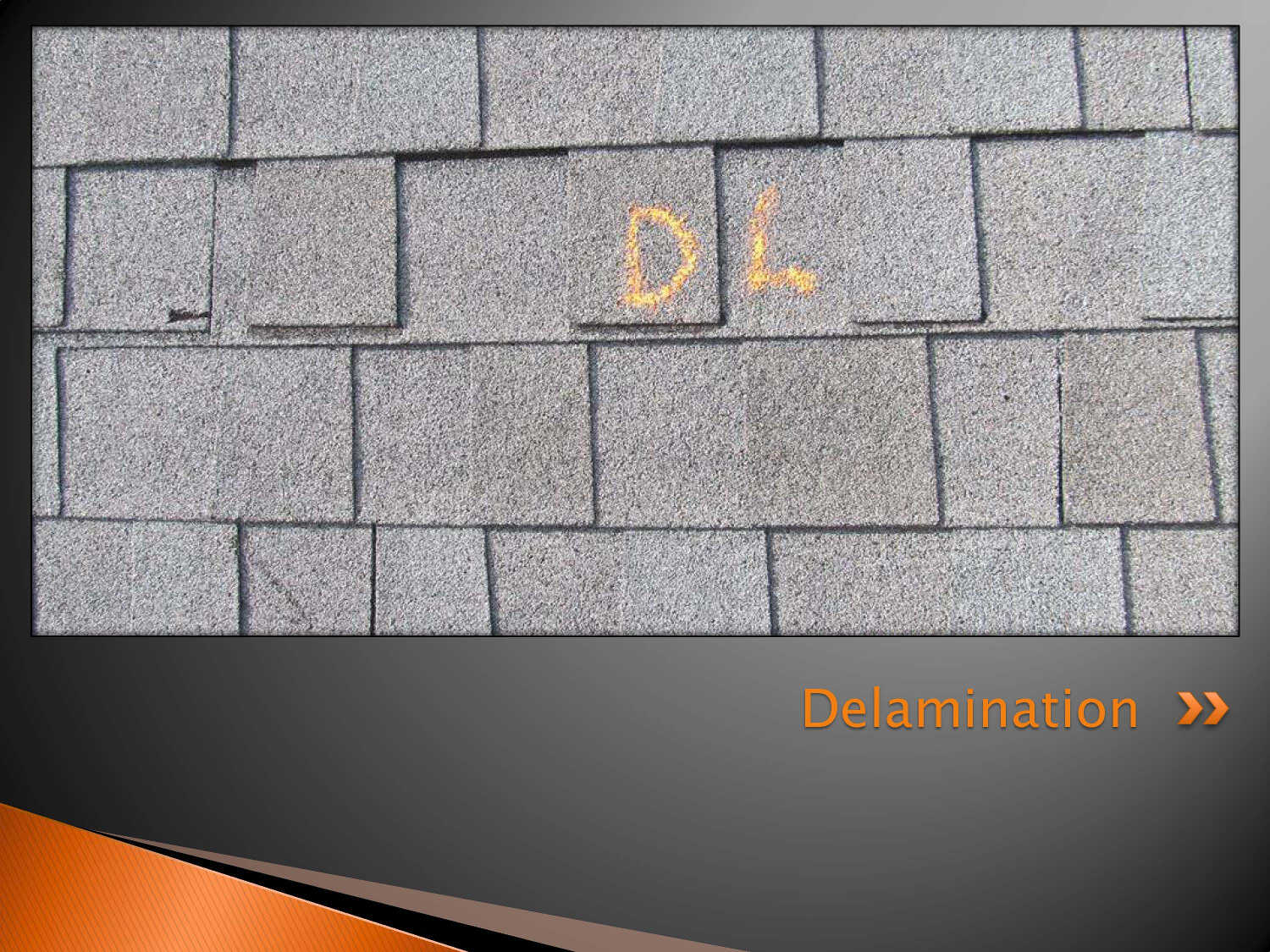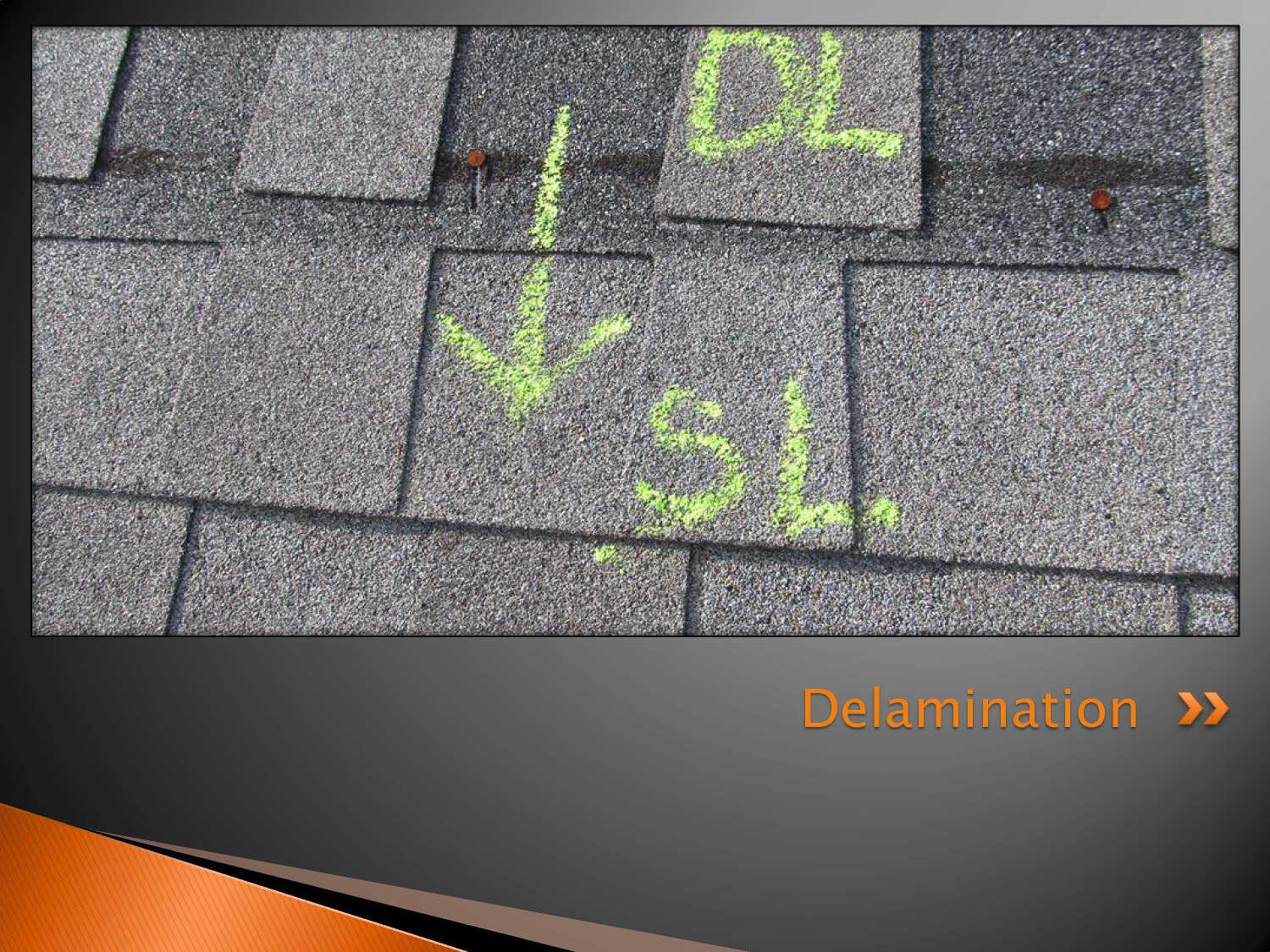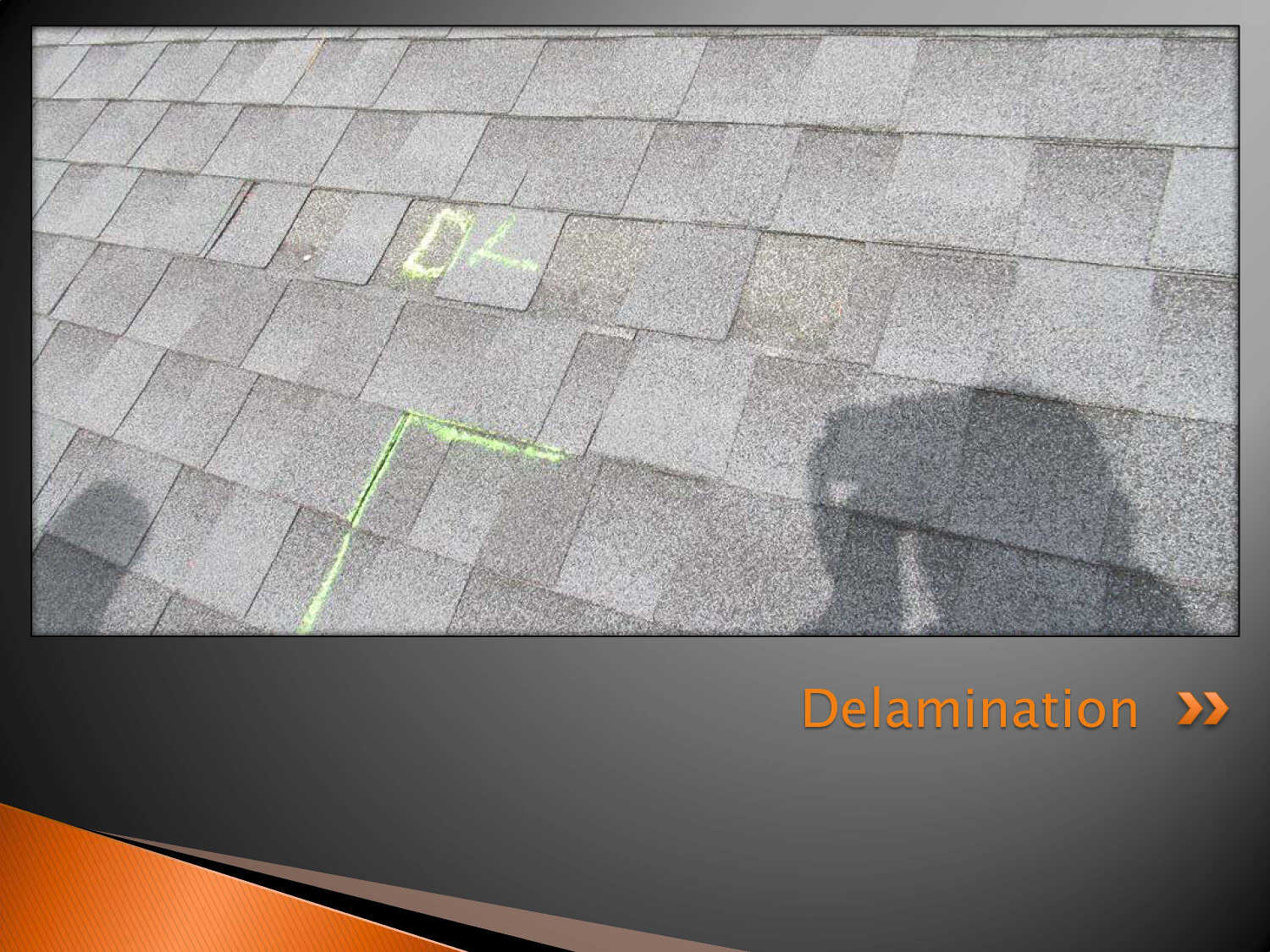 Incidental Foot Traffic
Incidental foot trafficking results in scuffs and scars during the initial installation.
Mechanical scaring during installation